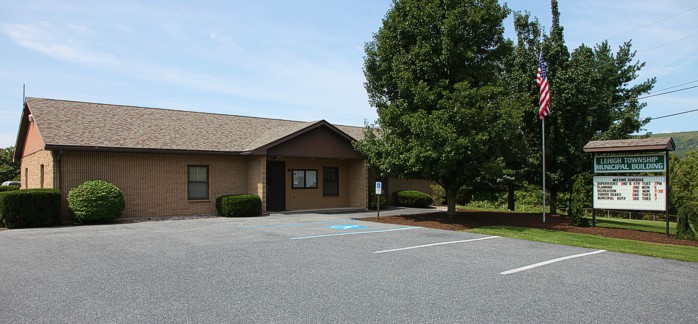 The agenda for the Sept. 9 supervisors meeting included discussion of the Delps Park project in Danielsville that was put out to bid, plus an update from Police Chief Scott Fogel.
The board of supervisors voted 4–1 in favor of going with engineering firm F.X. Browne, Inc. of Lansdale to oversee construction and perform soil testing at the park on Delps Rd. F.X. Browne's bid of $24,312 was nearly $13,000 less than the estimate given by the townships regular firm, Hanover Engineering.
Supervisor Keith Hantz was the only one to vote against F.X. Browne's bid because of concerns about needing to use Hanover Engineering's services anyway during the project. Chairman Darryl Snover disagreed with Hantz's objection to the bid. "We are talking about a 30% difference [from Hanover's cost estimate]. I have trouble justifying that expenditure to the taxpayers," Snover said.
The total cost of the park construction is projected to be $343,647. Most of the cost is being covered by grant money.
Police Chief Scott Fogel gave a report about police activity and upcoming events in the township. He noted that traffic enforcement in the month of August had nearly double the stops as they did during the same time in the previous year. "We are tackling areas we have had complaints about," Chief Fogel said.
There is going to be a drug take back at the Lehigh Township Fire Company on Sept. 27 from 10 a.m. until 2 p.m. Residents can drop off unused or unwanted prescription medication for safe disposal. Susquehanna Bank is sponsoring a free car seat check and child ID event in the K-Mart parking lot on Oct. 4. The car seat check will go from 10 a.m. until 1 p.m. and the child IDs will be done from 10 a.m. until 2 p.m. "Susquehanna Bank are great citizens in our township," Snover said when he learned of the event.
The next Lehigh Township Supervisors meeting will be on Sept. 23 at 7 p.m. in the municipal building at 1069 Municipal Road in Walnutport.