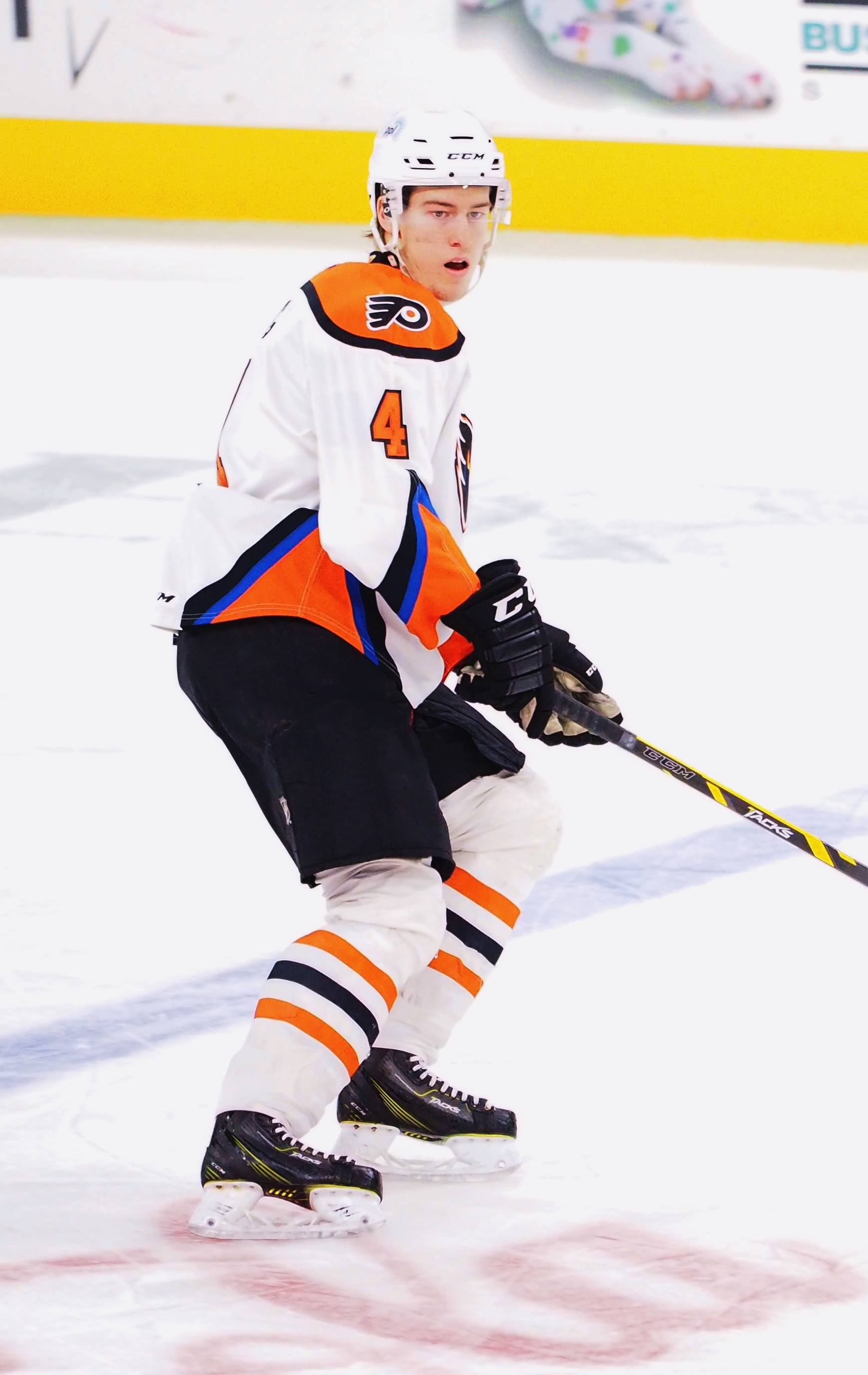 -Photo credit to Nina Weiss
Hockey returns to the Lehigh Valley on Monday, September 21st when the Philadelphia Flyers host the New York Islanders in an NHL preseason exhibition game at the PPL Center in downtown Allentown. Follow all the latest Lehigh Valley Phantoms news, updates and information on Twitter -> @TonyAndrock_TCG.
After his rookie season of professional hockey with the Lehigh Valley Phantoms came to an end in mid-April, Robert Hagg left the Allentown area both disappointed and determined.
"Obviously there was disappointment that we didn't make the playoffs," Hagg recalled of last season while participating at Flyers Development Camp.
Despite missing the postseason and getting an early start to his summer, Hagg wasted little time in preparing for the 2015-16 season.
"For me, I went back to Sweden to see my family and friends back there. After two weeks off, I started my off-ice training."
While with the Phantoms last season, his first full season of pro hockey in North America, Hagg played in 69 games – tallying three goals and 17 assists. The amount of games Hagg played last season, including a trip to Canada during the year for the World Junior Championships to participate for his native country Sweden, seemed to ware on him as the season went on – leaving his coaches in Lehigh Valley wanting more.
"I think now that he's started the year off, it's really long. He's seen 10 games [in 2013-14] and now he's seeing, wow, this is really going to to go to April," Former Phantoms head coach Terry Murray said of Hagg last season, pointing out, "He seemed to have stepped back in his intensity and got a little casual in his play, kind of feeling his way around the league when I need to see him starting to initiate, take charge and do the things at a high level of play – more assertive overall with his emotional game."
Hagg himself noted during last season that he wasn't used to the amount of games being played and that he played far fewer games with more layoffs for rest in the professional league in Sweden. His first pro season in North America was a bit of a reality check, and he went into the offseason determined to be prepared for the daily rigors of the American Hockey League (AHL) come fall.
"I've lost almost 5% body fat from last year," Hagg said of his offseason training regimen back home in Sweden. "I feel like I'm in pretty good shape for the season."
With a new coaching staff in Philadelphia and a new head coach in Lehigh Valley for the 2015-16 season combined with plenty of other talented defense prospects in the system, Hagg isn't taking anything for granted nor missing out to give the new coaches a feel for what he brings to the rink.
"This is a good opportunity to give a good first impression for the new coaches and the staff," Hagg said while at Flyers Development Camp. "I think the most important thing is to come in good shape for the rookie camp and the main camp, so I have to keep working hard to do that."