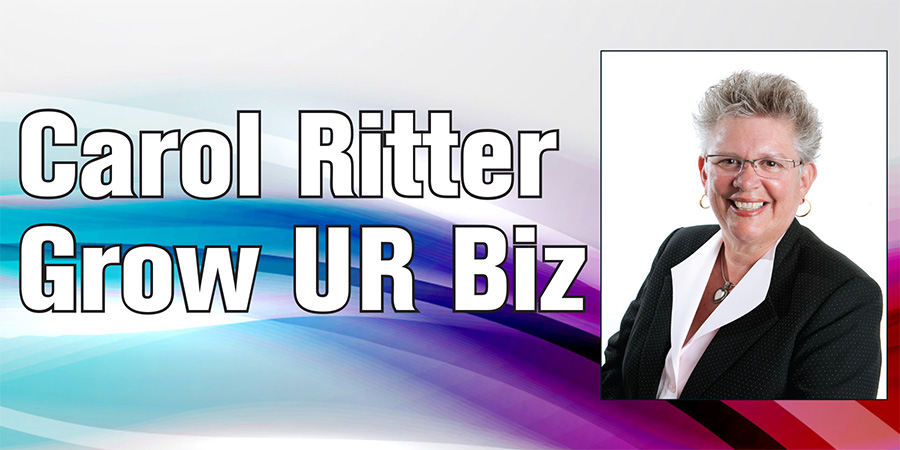 by Carol Ritter
I get so many ideas when I travel. Last week I was working out of town and planned on gathering extreme customer service stories from my trip, both the good and the bad.
Day one – I'm tired and hungry and went directly to the restaurant in the hotel for appetizers and a drink. It was a beautiful place with very friendly servers. After a long day of travel, I just wanted to go back to my room, but they were taking their time getting me the check. I got up, went to the bar and politely asked about the check. After realizing their mistake in forgetting about me, the restaurant gave me complimentary drinks – great customer service.
 Day two – I visited another restaurant where I ordered roasted Brussels sprouts. The menu said that they came with Parmesan cheese, but after a few bites I tasted gluten. The server confirmed that they mix the cheese with panko breadcrumbs and promptly returned with a corrected order – rectifying problems quickly and politely is excellent customer service.
Day three – I walked to an outdoor restaurant that opened at noon. I got there early, but the hostess still let us in. I wanted to try the mushroom martini, but it was made with soy sauce. Being gluten free, the restaurant was quick to substitute the soy with butter to accommodate my needs – superb customer service.
Day four – We had breakfast on the beach. I chose the Lobster Benedict, but couldn't have the English muffin because of the gluten. They substituted extra spinach and expertly handled my dietary restrictions, great job.
Day five – We ordered lunch, lobster tacos – you might be seeing a theme here. We also got delicious hot green tea, and when I inquired about the brand the server brought me a tea bag to take home – another example of awesome customer service.
All in all it was a great trip, not one customer service blunder the entire time.
Carol S. Ritter, past President of the National Speakers Association in Philadelphia, is an accomplished professional speaker, coach and educational consultant specializing in innovative leadership, outrageous fundraising, million-dollar marketing and building organizational alliances throughout the country. FMI on Carol's creative leadership with bulletproof ideas for recruiting more members, more money and better leaders: www.caroltalks.com, 610-442-4545, tellkids@aol.com, "Like" Carol on facebook at Caroltalks and CarolCoaches.