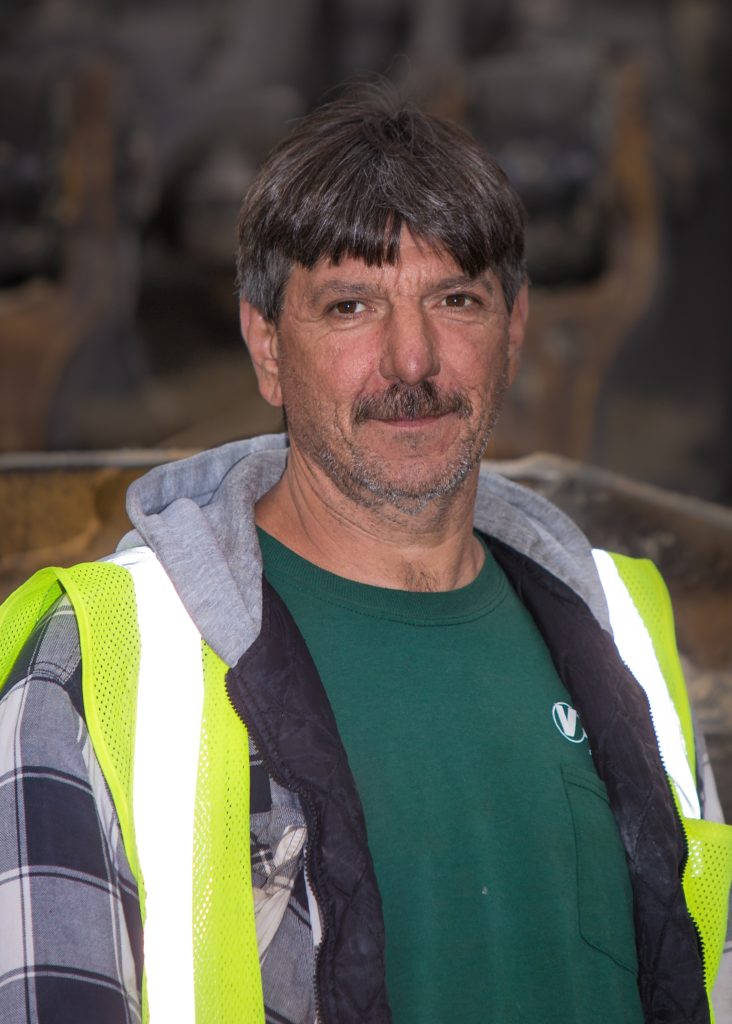 by ED PANY
Mr. Todd Wesner was born in Reading and attended Lower Pottsgrove High School. His father was employed by MCI so the family was on the move to New Jersey, Massachusetts and back to Pennsylvania.
Wesner's cement career started when he was employed by an independent contractor to work in the pack house. In 1990 he started to work for Allentown Cement now Lehigh Heidelberg. His cement experience covers a variety of positions from bulk silo loader to maintenance. Todd said, "Today I operate a loader moving thousands of tires used as kiln fuel, slag, iron ore and coal. The loaders operate 364 days, three shifts 24 hours daily. We know what must be done and we do it."
Ronnie Hess, Tony Plucker, John Folk, and Branden Evans are Todd's coworkers. Safety is a priority. There are safety meetings each day. The plant is very busy with trucks constantly moving through the plant. The men must be alert, they want to go home at the end of each day! Mr. Wesner said, "We push safety hard. We don't want any accidents."
A dedicated cement worker, Todd is married to the former Kelly Brown for 25 years. They are proud of Cole, Connor and daughter Melissa. He appreciates his job for it has provided his family with a good living. The friendly couple reside in Ontelaunee Township. We wish continued success to Todd and my friends at the century old Evansville plant.