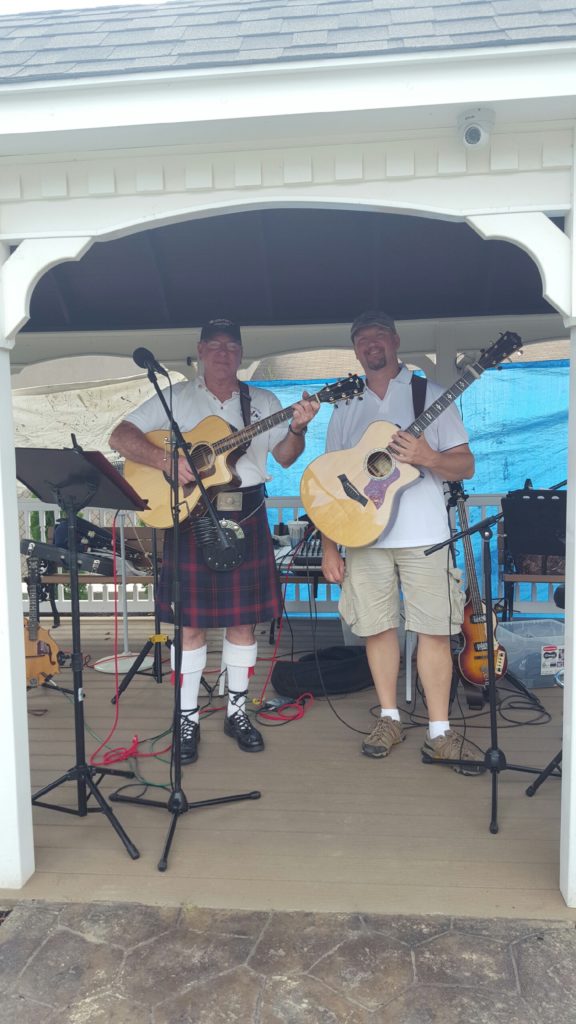 The unique sound of bagpipes were heard today in the Northampton Borough at the weekly Northampton Farmers Market. Local band Celtic Adventure, specializing in traditional Irish and Scottish Folk music, was welcomed to the market Tuesday, September 6. Celtic Adventure has been rocking the area since 1997. Although the band has seen many transitions and shifts in members, its current members are cousins Gene Kutzler, pictured left, bagpipe player for 25 years, and Al Wallitsch, pictured right. You'll most likely find the pair playing their music at local nursing homes. Their focus is not about making money, rather sharing their passion of Folk music.  If you missed Celtic Adventure this week, they'll be back at the Market on Tuesday, September 20 and will play at Kilts in the Park, a free concert held in the Northampton Borough Park on October 2.
New to the market this week was a working antique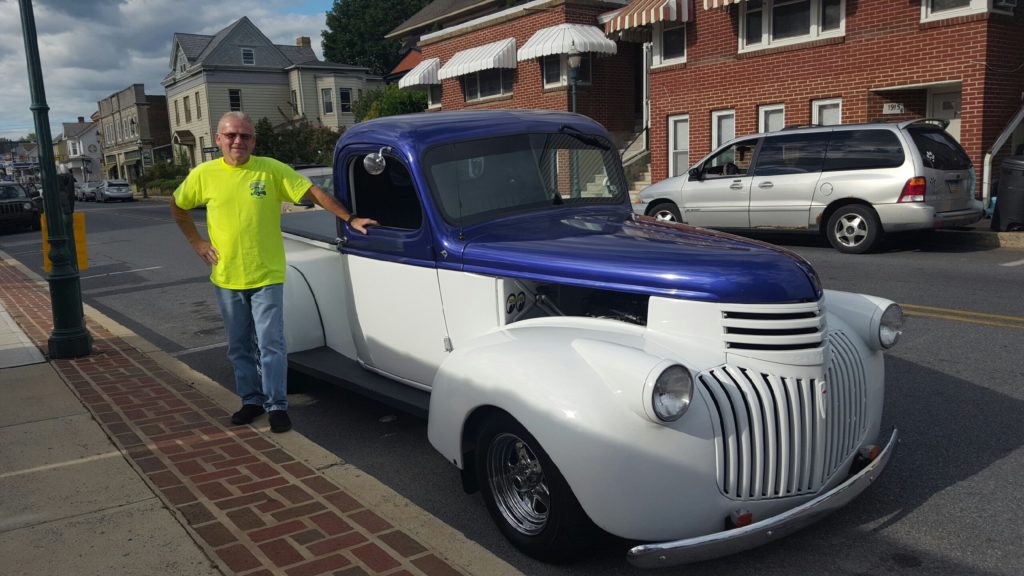 truck- a beautiful 1946 Chevy, owned by enthusiast Charlie Recker, pictured, of Northampton. Charlie tries to drive the truck everyday and enjoys it as much as he can, driving the Chevy around is something him and his wife enjoy together.
Although nothing is official yet, Northampton Borough Planner Victor Rodite of the Northampton Farmers Market is trying to get antique trucks and cars to the market every week, a nice addition to the local vendors and something unique for patrons to enjoy. Next week, September 13, a 1931 Chevy vehicle will be displayed. All antique vehicle owners are encouraged to bring their vehicles; in turn they'll receive two free raffle tickets.
The market is open every Tuesday from 3 until 6:30 p.m. and is located on Main Street in Northampton in the new Uptown Park, by the Roxy Theater. The last day of the 2016 season is September 27.