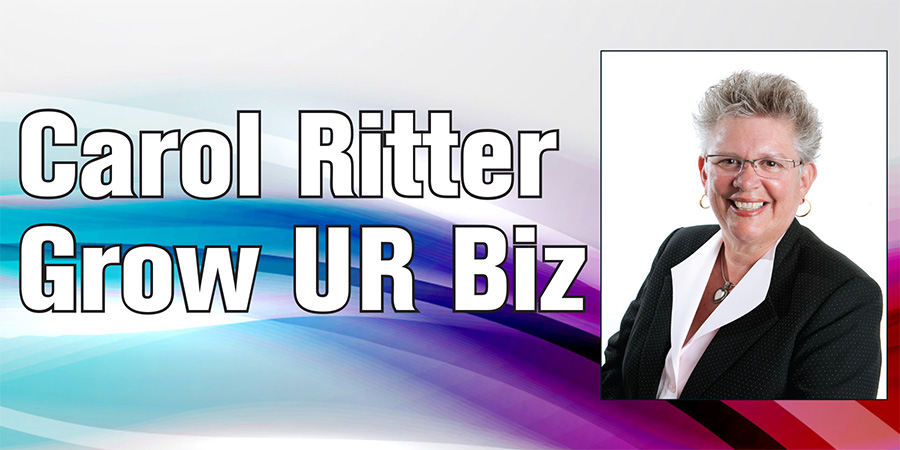 As a small business, I hope you have capitalized on the millions of people who shop during the holiday season.  Every day in my email inbox, I receive no less than 10 requests from online retailers asking me to buy at 20, 30 and sometimes 50% off. I am, like most, a buyer during the holiday season.  There's Black Friday, Cyber Monday, Super Tuesday and so on.  More than that, so many businesses are marketing with the 12 Days of Christmas theme.  Well, that started on December 1, but it's not too late to launch a few new ideas.  Why not try something quick and unique for these last two weeks of shopping? 
Carol's 12 Days of Christmas
 (Small Biz) Ideas 
1. Let's start with understanding that you are your brand.So many times business owners want to hide behind their brand.If you own it, you are it.
2. Kick up your networking.Just take one day a week to meet new people outside of your biz.
3. Kick up your social media, post daily, offer sales, education or just something new and exciting.
4. Increase your media attention.
5. Create a festive atmosphere at your biz.
6. Recognize your employees as your number one customer.
7. Take a day to learn something new – take an online course.
8. Create a pop-up event, offer a quick sale, special or something free.
9. Order your employees a year's subscription to their favorite magazine.
10. Start a holiday tradition at your biz – watch a Christmas movie together with a cookie exchange and hot cocoa. Start to plan for 2017 – what will you change, improve or strive for?
11. Most importantly – take your free marketing to a new level, take a chance, jump off the cliff, don't let fear get in your way.
12. On the fifth day of Christmas my true love gave to me – five golden rings – I'll take it. Enjoy.
Carol is a Motivational Speaker, Executive Coach, Fundraising Strategist, Social Media Quarterback and Small Business Advisor.  She is Lehigh Valley's sought after consultant who assists organizations with results driven growth.  Her strategies can be easily adapted to a for profit or non-profit environment.  Carol specializes in high impact leadership, million dollar fundraising, smash the box marketing, and creating word of mouth epidemics for her clients.  Visit Carol's website at www.caroltalks.com and "LIKE" Carol at Caroltalks on Facebook. Carol S. Ritter, Past President, National Speakers Association Philadelphia and past board chair for St. Luke's University Hospital Visiting Nurses Association & Hospice.