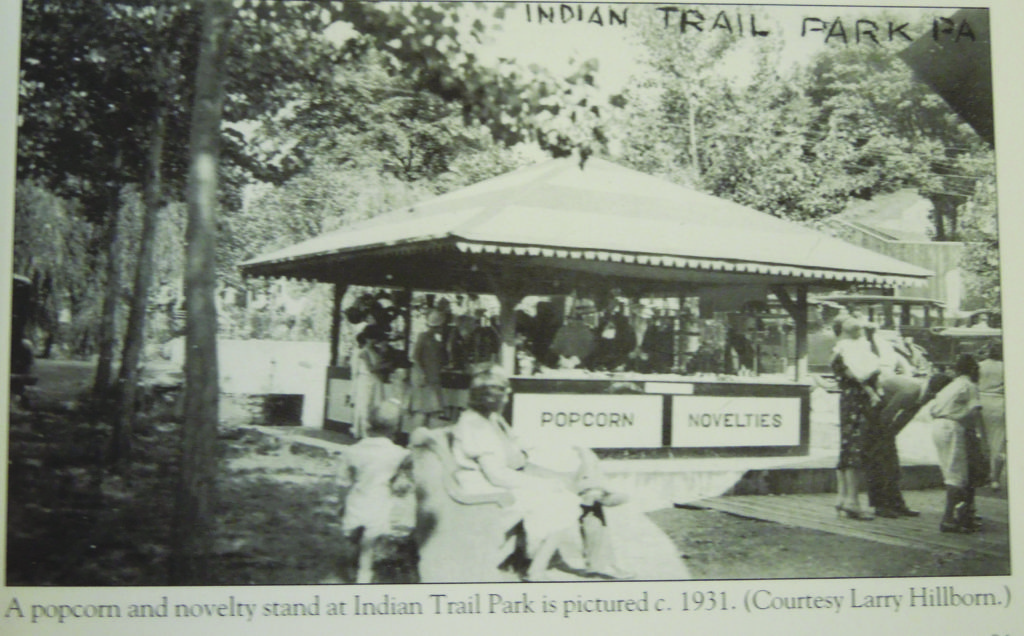 by Ed Pany
Today I return to the old Indian Trail Park in Pennsville; the year is 1947. My father had just purchased his first post-war automobile, a 1947 Plymouth. We drove to the park on a sunny summer Sunday to enjoy the day.
Back in the Revolutionary War era, an old gristmill, which ground wheat, oats and corn, was still on site, but no longer in operation. Community groups attempted to preserve the old mill but their efforts were unsuccessful.
The carousel was a crowd favorite. The horses and animals were all hand-carved and extremely valuable. The music and brass rings were quite an attraction. There was also a small coaster and miniature train on the grounds.
An old building served as a penny arcade. Multiple slot machines enticed the youngsters to play; they were games of entertainment, not casino slots. Some machines measured your hand strength and reflexes. If you wanted something more challenging, there were nickel games and pinball machines. The room echoed with bells and sounds to the enjoyment of all.
On Wednesday nights and weekends, the park stage featured various music groups. Country and Western music was especially popular during the post-war era. I recall a number of local groups, Willard Hockman of Northampton was known as "Fiddling Zeke" of the Broadway Buck-A-Roos. Zeke was an employee of the old Northampton Sanitary Dairy.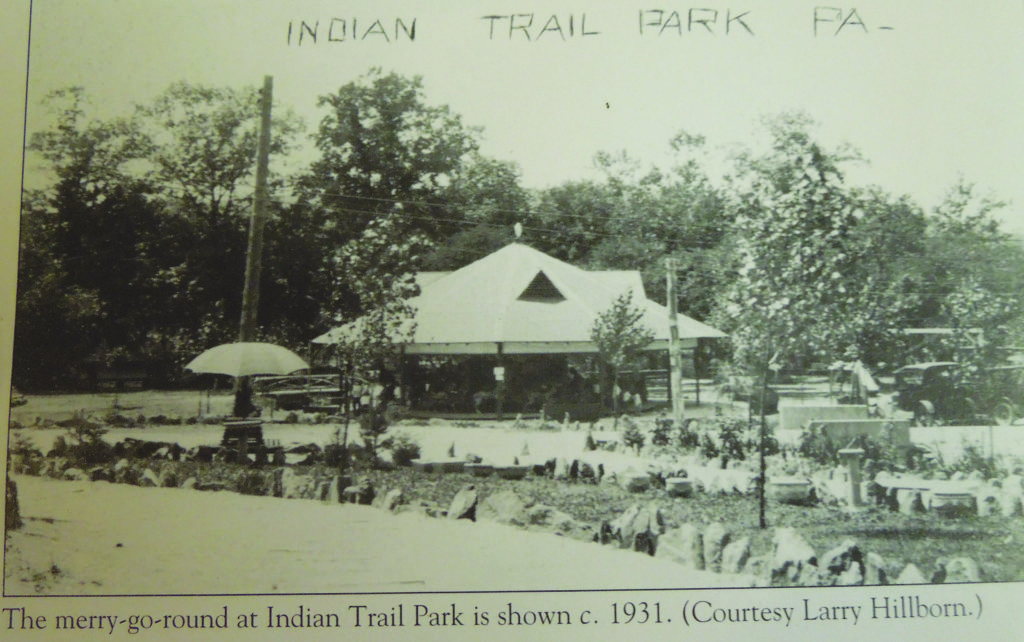 Another group came from Lehigh County, Earl Keller and the Melody Rangers and we can't forget Jolly Joe Timmer of Polka fame.
Many churches, clubs, unions and companies rented the park for the day making swimming and the rides free to everyone. My friend Larry Oberly recalled when the old Allen Township Booster Club gave township children a day at the park. Club members Harold Heberling, Richard Undercoffer and George Jacoby were very active with the group. The club was a fixture for over 20 years.
It was wholesome entertainment for everyone. In 1949 the park was sold to Leroy Kahle and Thomas Long. The duo continued operation until 1972 when it was sold again. The park sadly declined, swallowed by mega amusement parks. Lehigh Township purchased the park in 1978 for $72,000, giving the township a valuable asset.
The last park operators were Saullo Amusements, who leased the historic park from the township. They brought in new rides and built a miniature golf course. The final chapter was from 1981-84. They did their utmost to continue the park with rides and renovations, but to no success. The park presently is home to the Lehigh Historical Society and the ground still host various activities during the year.
When I drive past the old park, I can still see the carousel, hear the music and see the milling crowds' cherished memories from the past.