The weather could not have cooperated better with the Borough of Nazareth on Saturday, Dec. 9, as Nazareth Business Council of the Greater Lehigh Valley Chamber's  seasonal "Christmas in Nazareth" event was turned into a winter wonderland by one of the first true snows of the season.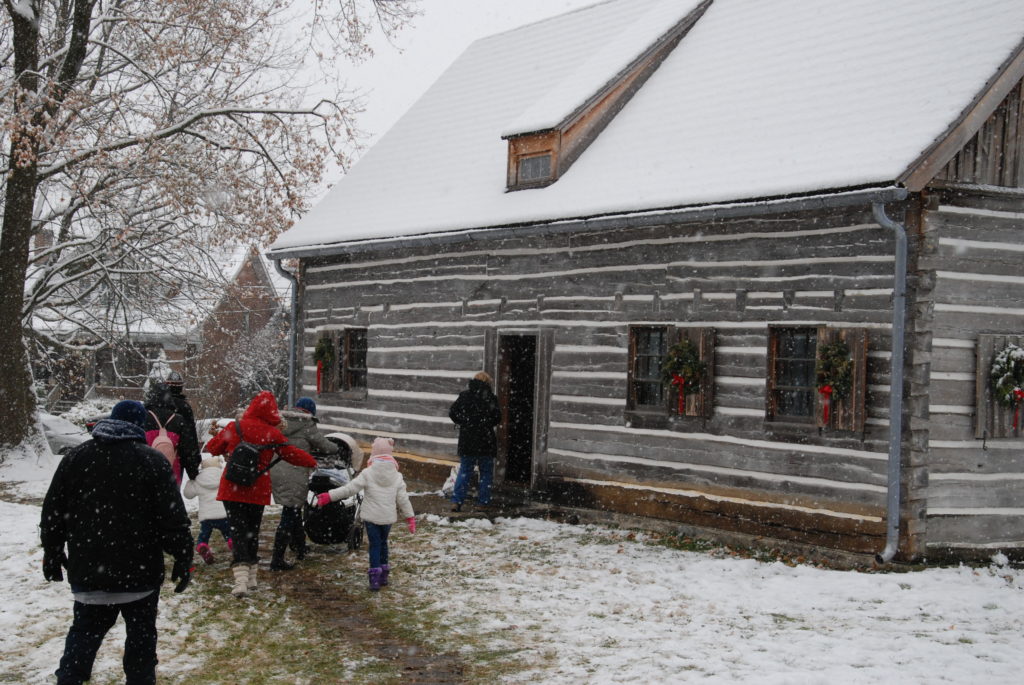 The event featured family-friendly Christmas activities for all ages; children had the opportunity to meet Santa Claus, decorate cupcakes and cookies,  and participate in the town's elf trail to find elves at local business and win prizes, while adults had an abundance of local business vendors to choose from to satisfy their gift shopping needs as well as food trucks and spiced wine to warm them up.
Free trolley rides were available through Koch 33 Auto so attendees could get a scenic view of snow-covered Nazareth. A stop by the Nazareth Center Square revealed incredible winter-themed professional ice carvings designed by elementary students as well.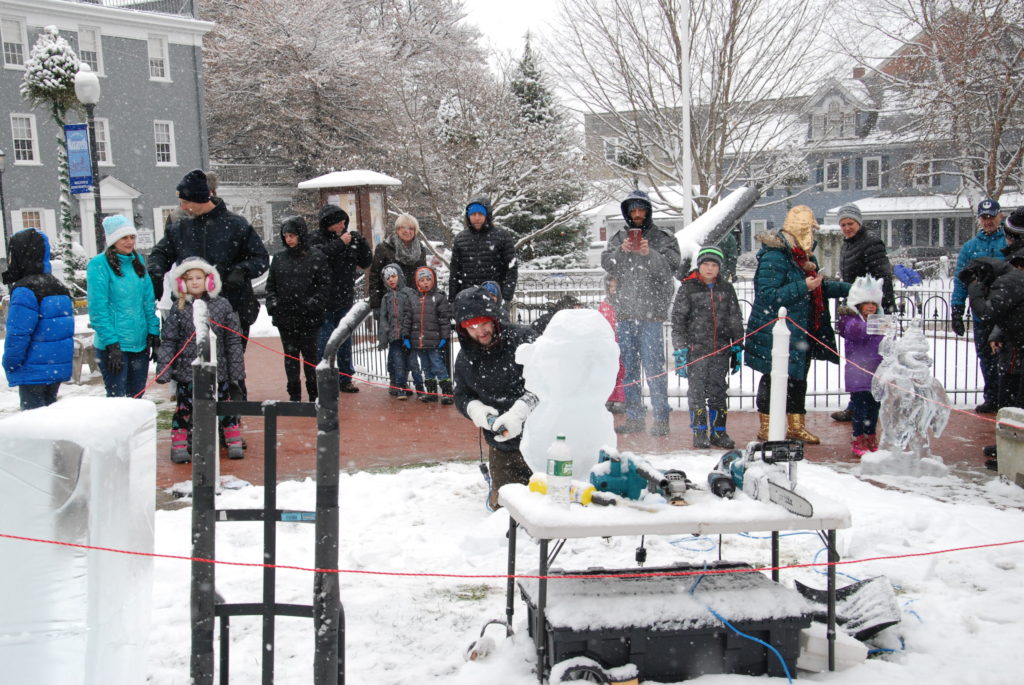 If the cold was too much, downtown businesses had their doors open to offer warm food and beverages. For fans of craft beer, visitors could get a sample from Nazareth's upcoming craft brewery, Birthright Brewing Company, which offered free samples of their pilsner and India Pale Ale beers even without being open to the public yet.
To cap off a day filled with wintry wonder and Christmas spirit, holiday-themed entertainment was available for the enjoyment of attendees, as students from Nazareth School District performed a variety of tunes for the listening pleasure of all in attendance. If attendees and families ventured to the YMCA auditorium, a free showing of "Elf" with Will Ferrell was available for viewing, presented by Riverbend Community Church.
No matter the interest or age, Christmas in Nazareth had something of interest for every attendee, offering a Christmas experience in the snow that will surely be ingrained in the holiday memories of many for years to come.