With the change of the seasons, something exciting sprouted up in the heart of Bath this weekend — and the excitement is entirely homegrown.
Friday evening marked the kick-off of the 11th Annual Bath Farmers' Market in the borough, and despite the overcast weather, the event inspired a sunny mood for all who were in attendance.
"We had a great turnout," beamed market manager Sarah Fulton. "The [vendor] mix has changed, we definitely embraced the 'Friday night' feel and have live entertainment too."
The Bath Farmers' Market was started in 2008 as a project "under the umbrella of the Bath Business and Community Partnership," which aimed to "help breathe new life into downtown Bath, strengthen the local economy, give local farmers a venue to sell their produce and provide consumers with the opportunity to 'buy fresh, buy local'," according to the official website.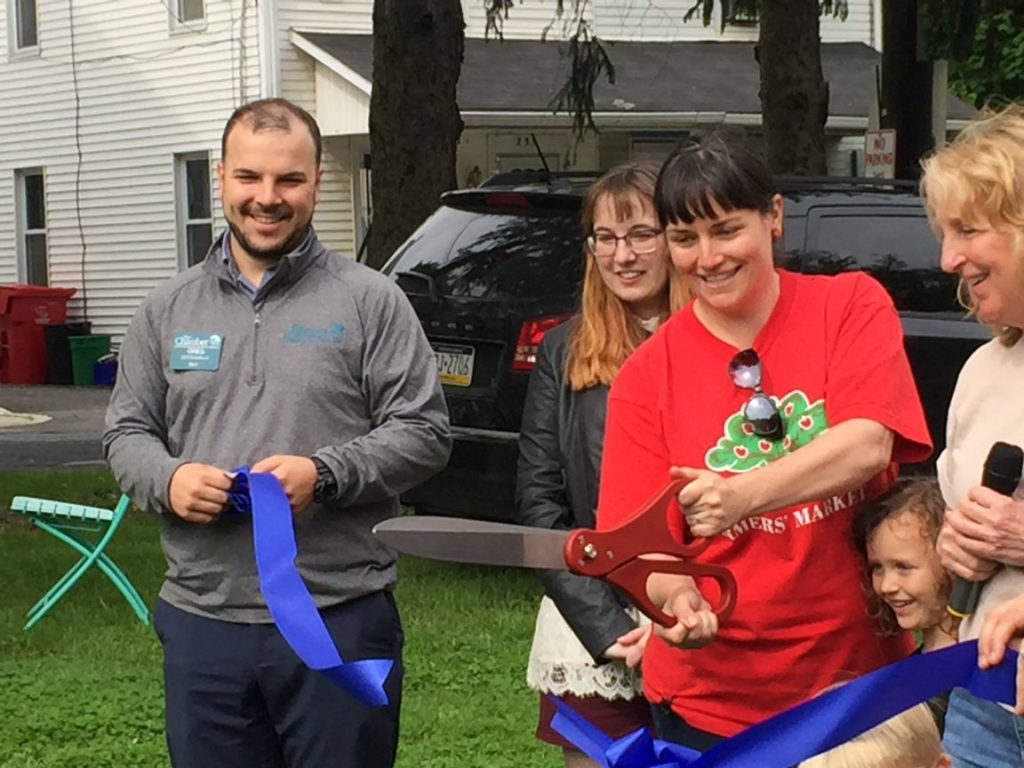 The market — hosted every Friday from 3 to 7 p.m. at Keystone Park between late May and September — saw the addition of four new vendors for the 2018 season: Banter's Hard Cider, Sweets N Savories, Foothill Farm and Faber Liquors.
Next week, the market aims to bring some local flavor to the event with the addition of music from pop rocker — and Bath native — Bobby Siegfried.
"Now on a Friday night, there's something for all ages," she added. "You can come down and get an adult beverage and something to eat, enjoy live entertainment too."
Fulton wasn't the only one excited about the market.
"It's exciting to be a part of the community here in Bath," said Steve Brancato, owner and operator of Banter's Hard Cider, one of the new vendors for the season.
Armed with a tap of the brewery's signature cider — aptly dubbed "Overcast" — Brancato hoped to make his way down Route 33 to introduce himself and his creation to a new crowd.
"We have a taproom in downtown Stroudsburg, which is where we're located," he said. "Bath is a really nice gateway to the Lehigh Valley, so we're excited to be part of the community here through the market."
Even the littlest patrons got enjoyment from the vendors at the market — just follow the lead of one of Bath's littlest residents, Zoe McGouldrick.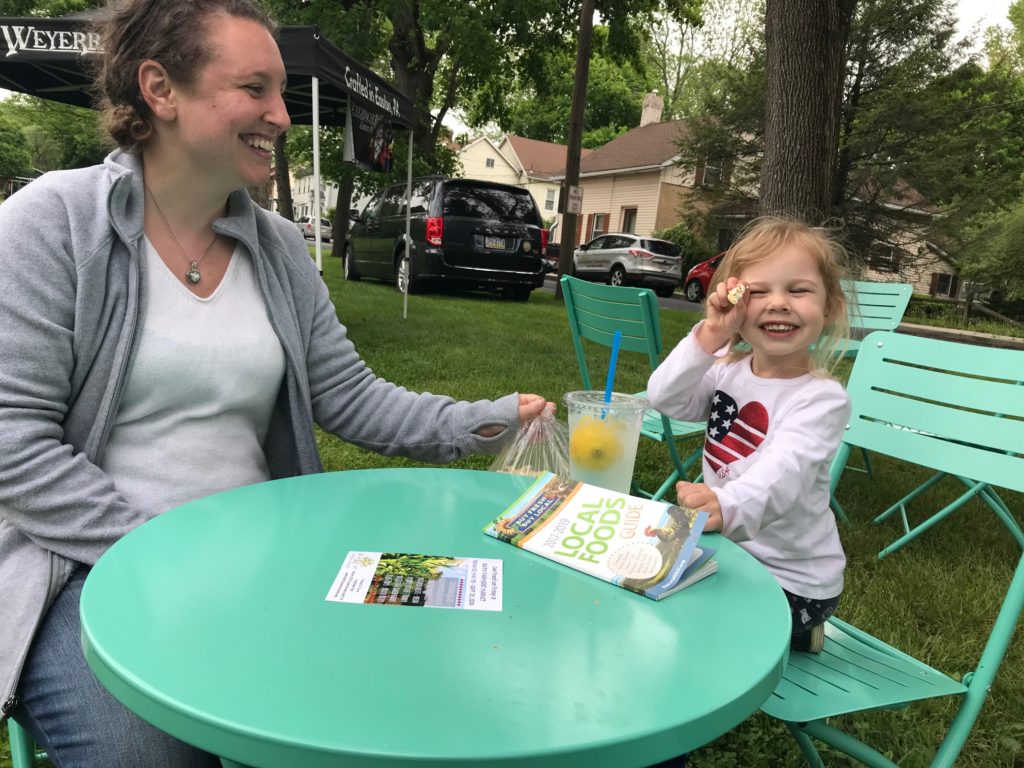 Parked at a table with her mother, three-year-old McGouldrick was beyond content sipping on freshly squeezed lemonade and snacking on popcorn.
"She wanted to check out the jewelry vendor," said Zoe's mom, Bath resident Melinda McGouldrick. "And besides, you definitely can't miss the first day."