Puppy love was in the air when Paw Prints on the Canal returned to Northampton's Canal Park for its tenth year. The event, held on Sunday, June 3, was a day for the more than 2,000 Lehigh Valley residents in attendance to learn about the multiple rescue shelters around the area, browse the offerings of more than 120 local artisans and vendors, and spend some time outdoors with their four-legged friends.
Rescue shelters in attendance catered to the health and safety of nearly every dog (and cat) breed. They included Starting Over Animal Rescue, Peaceable Kingdom, Pawsitively Purrfect Rescue, CharWills German Shepherd Rescue, Coast to Coast Dachshund Rescue, Delaware Valley Siberian Husky Rescue, French Bulldog Rescue Network, Lehigh Valley Pitbull Awareness Club, Linda Ann's Greyhound Rescue, SOS Beagle Rescue, Save A Yorkie Rescue, Woody's Place – Senior German Shepherd Sanctuary, the Blind Dog Rescue Alliance, and many more. Several of these organizations participated in the event's rescue parade and told the moving stories of some of the animals currently up for adoption.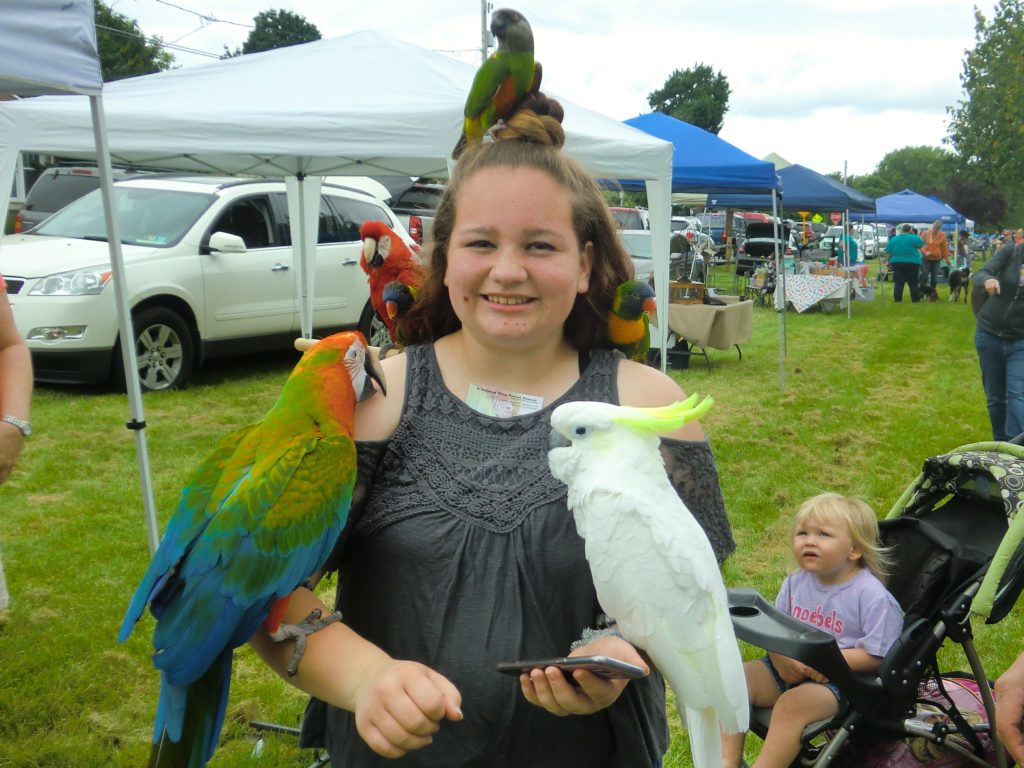 However, four-legged friends were not the only animals visitors could learn about and get up close and personal with. A Helping Wing Parrot Rescue had several exotic birds on hand that everyone enjoyed holding and petting. Meanwhile, Step Back in Time Equine offered pony rides.
Other nonprofits at the event included service dog and therapy dog organizations, such as Paws 2 Freedom, Tails of Valor, Paws of Honor, and the Lehigh Valley K9 Therapy Association.
Events throughout the day included a "sharp dressed" contest, a Passion for Paws dog training demo, biting demos by Northampton's Officer Michael Buchanan and K-9 partner Vito, a rabies and microchipping clinic, and a drawing for over 100 raffle baskets.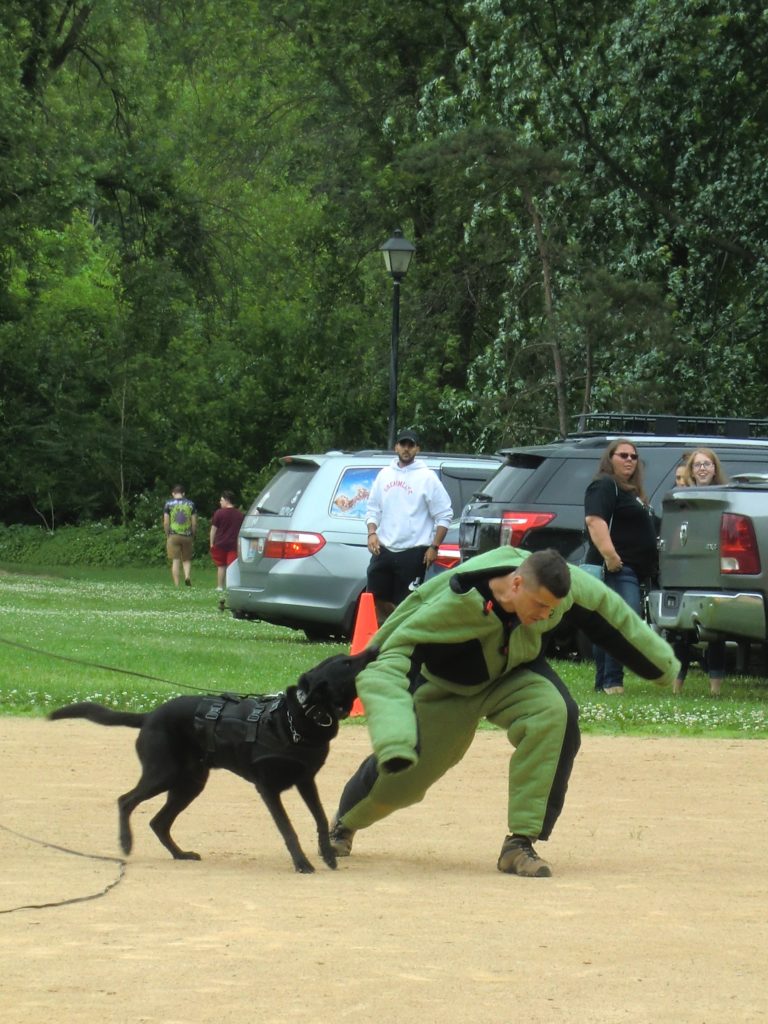 All of the funds raised throughout the day, from food sales, baked goods, raffles, and more, benefit the Northampton Police Department's K-9 Force. Many of the shelters on hand were also accepting donations to keep their rescue and educational efforts running.
With plenty of smiles and wagging tails, everyone is already looking forward to when footprints and paw prints grace Canal Park again next year.