The Borough of Nazareth held its annual Fourth of July Kazoo Parade on Wednesday, July 4. Over one hundred marchers making up a sea of red, white, and blue paraded from Nazareth Area High School, up Main Street, around the square, and to Council Chambers. They performed patriotic favorites like "Grand Old Flag," "God Bless America," and "Yankee Doodle."
The Nazareth Bath Area Regional Chamber of Commerce has hosted this event for well over a decade. Chamber of Commerce president Cynthia Anderson and board chairman Bill Skinner marched alongside borough residents and spoke to marchers and onlookers following the event before presenting veterans with American flags.
The Gilbert Family of Sing for America performed the National Anthem, as well as several other patriotic tunes, including the U.S. Armed Forces Salute.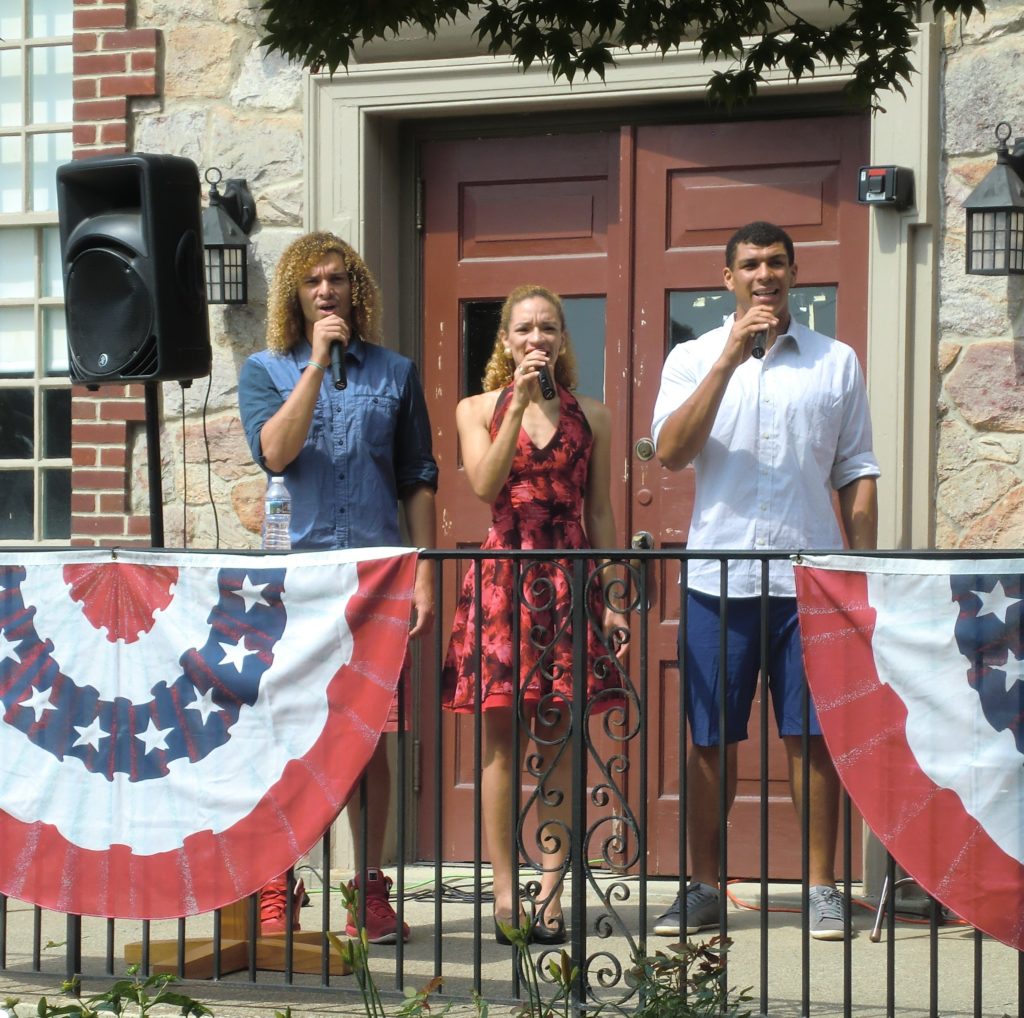 Nazareth's Mayor Lance Colondo was also in attendance, offering a few words of inspiration as the borough celebrated the country's 242 birthday.
"You cannot love your country without loving your countrymen and women," he said. He urged citizens to bridge divides and come together.
State Representative Marcia Hahn also spoke before parade-goers and presented the parade's grand marshal and guest speaker Paul Connolly, Jr. with a citation from representatives in Harrisburg.
After high school, Connolly was drafted into the Vietnam War, entering active duty in 1966 as a member of the United States Navy. He returned to his hometown of Bath in 1968.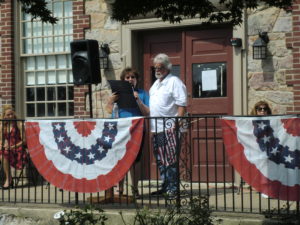 "We did [Vietnam veterans] a disservice when they came home," she said. "They were not properly thanked."
Fifty years later, Hahn took the time to thank Connolly for his past service and his present dedication to the community. He has served as a Bath volunteer firefighter for 45 years and also helps run Bath Supply, a company his father started, now in its third generation.
Connolly also made sure that otherslike him, other men and women serving at home and abroad, were properly thanked for their sacrifices, their dedication, and their courage.
"Thank you…for serving our country," he said.