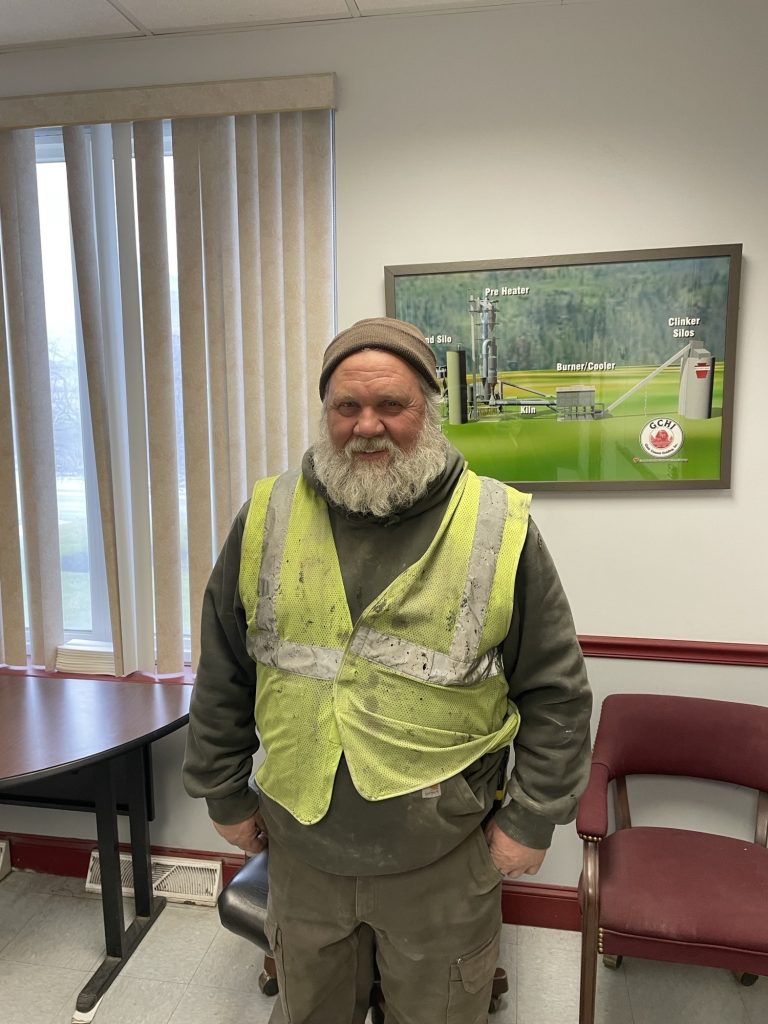 Dennis Cacciola was reared in Moore Township. At age 12, he and his mother, brother and sister picked potatoes on the Alan Scholl farm.
He recalled, "I earned $1 an hour."
He was a student in the vo-tech program while attending Northampton High School. Dennis was also a fine student of this writer. He worked for Fritch Fuel in the school co-op program.
Upon graduation in 1978, Dennis was hired as a serviceman by Fritch Fuel, utilizing his training to work on heating installations and air conditioning.
He said, "I enjoyed the work but dreaded collecting back oil bills."
In 1984, Dennis started a cement career at Keystone Cement. Starting in the labor department, he has worked in every area of the plant, the quarry, crusher operator, loader, electrical department, welder, packhouse and millwright.
Former co-workers Steve Hansler, Fred Schramel and Galen Wuchter shared their experiences and working skills with him.
Presently, Dennis works with 13 skilled millwrights, who keep the plant running in a safe, efficient manner. He works closely with his friend Keith Hantz.
With a smile on his face, Mr. Cacciola said, "Every day is different. There is great satisfaction when we complete a challenging job. We have a good team of trained men. Our supervisors, Craig Lawrence and Alex Miller, are very knowledgeable men."
He also fondly recalled, "During one snowstorm, we slept at the plant and helped open Route 329 for the state."
In his spare time, he is a member of North End and Ranger Lake Trapshooting League. He has won many shooting awards, a hobby he became interested in when he was 13 years old.
A Konkrete Kid, Mr. Cacciola has a strong work ethic and pride in his job. He is also a member of the plant union committee.
Dennis is married to the former Ms. Maryann Hagelgans, and they are proud of son Dennis. The friendly couple resides in Point Phillips.
We wish Mr. Cacciola and all our friends at Keystone a safe and prosperous 2023.