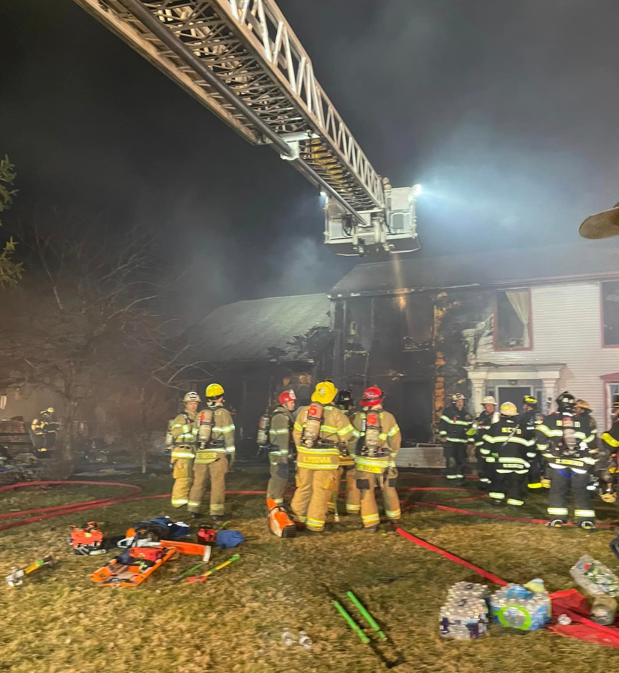 A Moore Township home and barn were destroyed in an early morning fire on Monday, February 27.
At 12:42 a.m. the fire was reported, which occurred in the 400 block of English Road in Moore Township.
Klecknersville Rangers, Plainfield Township Volunteer Fire Co. and other local fire crews were on the scene for several hours.
According to a family member, in an attempt to start a fire in the barn's woodstove to keep the animals including goats, chickens and cats warm, the fire quickly spread throughout the barn and the nearby home.
All seven members of the family and their two dogs were able to make it to safety, however according to a family member, the goats, chickens and cats perished in the fire.
One person was injured at the scene and local EMS responded.
The barn was completely destroyed and the home appears to be destroyed as well.
A Go Fund Me with a goal of $15,000 has been started by a family member as the family of seven has lost everything in the fire, and Red Cross is also assisting.