Veronica J. Fabian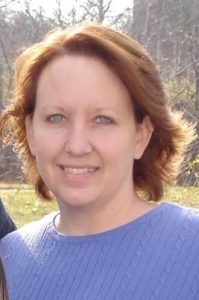 Veronica "Roni" J. (Herzog) Fabian, 51, of Northampton, lost her courageous 10-year battle with breast cancer early Thursday morning, April 13, 2023, at Lehigh Valley Hospital, Muhlenberg Campus, with her husband by her side. She was the wife of John G. Fabian, Jr. since June 19, 1993. Born in Allentown, she was the daughter of Bonnie E. (Ruch) Herzog and the late Donald J. Herzog of Northampton.
Roni was employed as a medical assistant/office manager for Kenneth G. Ryder, MD, Schnecksville, for 23 years. Later, she worked at OAA for Laura Dunne, MD, Allentown, as a clinical coordinator. She was a member of Union United Church of Christ, Neffs, where she participated in the chime choir and as a member of the Fellowship Committee. Roni was a 1989 graduate of Northampton High School, and a 1991 graduate of the former Allentown Business School. She enjoyed attending IronPigs games at Coca-Cola Park, Allentown, and cherished her many adventures with her sisters by choice, Joely Pearn and Robin O'Donnell.
Survivors: Husband, mother, daughter, Shelby R. Fabian, of Northampton, brother, David J. and wife, Amanda Herzog, of Douglassville, Berks County, nieces and nephews, Landon, Logan, Nicole, AJ, Regina, Keith, and Angela, aunts, uncles, cousins, and many friends. She was predeceased by niece, Jennifer, and nephew, Bruce.
Services: Memorial services, 11 a.m. Saturday, April 22, 2023, Union UCC, 5550 PA Route 873, Neffs, PA 18065. Calling hours, 9 to 11 a.m. Saturday, in the church. Family requests all to wear pink or other bright colors. Arrangements, Schisler Funeral Home, Northampton. 
Online condolences: www.schislerfuneralhomes.com.
Contributions: Women's 5K Classic, 6826 Spruce Lane, Bath, PA 18014; IronPigs Charities, 1050 IronPigs Way, Allentown, PA 18109; Church Memorial Fund.