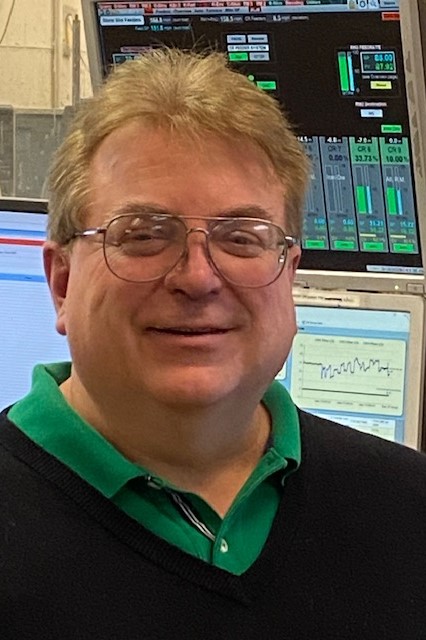 Mr. Ken L. Burrier was reared in Moscow, Pa., graduating from North Pocono High School in 1983, where he excelled in math and science, also playing on the high school baseball team. 
Ken recalled, "My biology teacher was Mr. Matt Evans. His knowledge and personality made him a role model for the students." 
At age 15, he worked part time at St. Mary's Villa Nursing Home, where he would later be a cook and supervisor. The wage rate was $11 an hour. 
Mr. Burrier enrolled at Penn State University and earned a degree in operations management. This degree opened many employment opportunities. His employment profile has led to numerous job experiences working for A.W.I. Foods, Turkey Hill, with supervisor positions at K&B Toys, Miracle Logistics, Jetson Mail Services and Tru Valu. 
Ken's cement career started at Buzzi Unicem in Stockertown as a laboratory technician for eight years. He brought these skills to Lafarge, now Holcim Cement. 
He said, "I work with Jason Rock and Danny Marcks in the lab; they are excellent co-workers. The lab does physical and chemical tests to help produce quality cement. We stress safety, always looking to upgrade products." 
With a smile, Ken said, "I enjoy my job. There are always new challenges and problems to solve. There is a very positive attitude in the plant."
Mr. Burrier spent more than 20 years coaching basketball in both the Nazareth community and Blue Eagles basketball leagues. 
Ken has a very friendly personality, is a dedicated cement worker and takes pride in his job. He is proud of sons, Chris and Lance, and daughter, Kendre. They reside in Nazareth. 
We wish Mr. Burrier and all our friends at the century-old Cementon plant a safe and prosperous 2023.