Dolores J. Kocher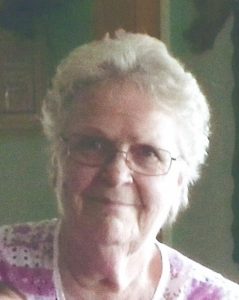 Dolores J. Kocher, 82, of Bath, passed away on Tuesday, April 18, 2023 at St. Luke's Hospital – Anderson Campus, Easton, Pa. Born on Feb. 2, 1941, in Bath, Pa., she was the daughter of the late Charles A. and Anna M. (Frable) Heffintrayer. She worked as a forklift operator at Supervalu, Inc. for many years until retiring. Dolores enjoyed cooking, baking, and crafting but most of all, she enjoyed spending time with her family, especially her grandchildren. 
Survivors: She will be missed by her two daughters, Louise J. Gianopulos and her husband James, Sherry Bender; brother, Richard Heffintrayer; sister, Marguerite Woodring; five grandchildren, Mandy, Joshua, Angelique, Samantha, Daniel; and five great-grandchildren. She was preceded in death by her two beloved sons, David and Mark Kocher, and her ex-husband, Sherwood S. Kocher.
Services were held at 11 a.m. on Tuesday, April 25, 2023 in the Bartholomew Funeral Home, 243 S. Walnut Street, Bath, PA 18014. Family and friends could call Tuesday, from 10 to 11 a.m. in the funeral home. Interment followed in Green Mount Cemetery, Bath.