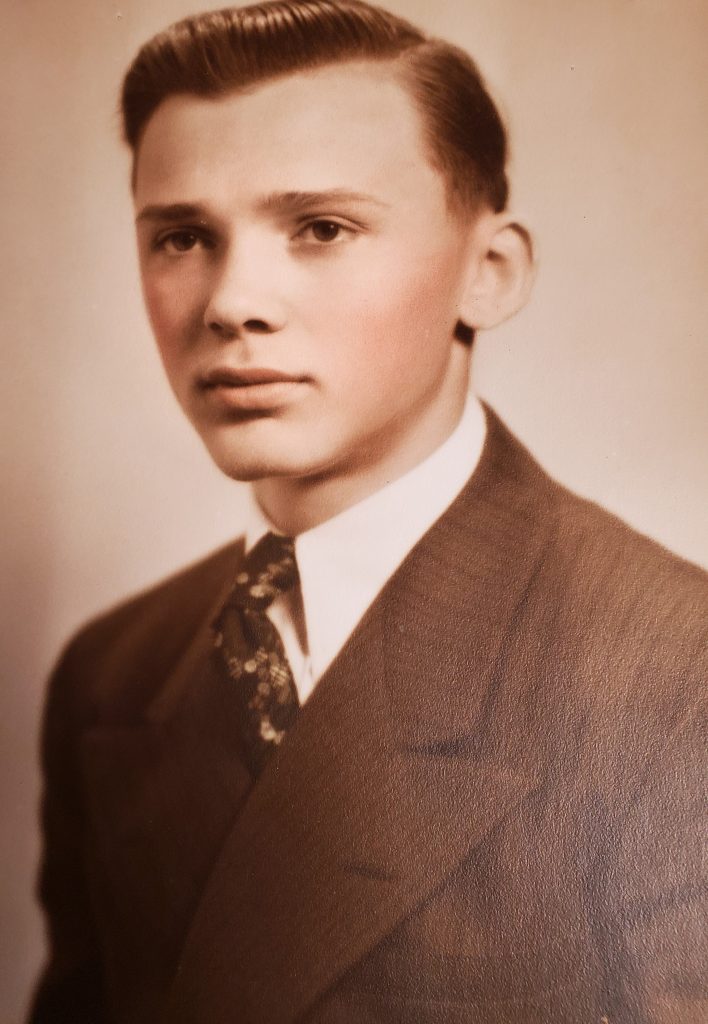 In this continuing series, we are recalling memories of the late Joe Tanzosh, who experienced Prohibition, the Depression and World War II. 
In 1940, Joe was a student at Northampton High School. He played baseball for the high school during his junior and senior years. 
Joe remembers, "I didn't have a glove, so Coach Lisetski gave me one of his old gloves. Mr. Lisetski was a great shortstop for the semipro Northampton Buffalos when he graduated from Northampton High School. Coach Lisetski and my Coplay Legion mentor Sammy Balliet were the greatest coaches and men I ever met. I admired them. They were like fathers to me since they knew my father was deceased." 
Joe's father was lost in an industrial accident at the old National Cement plant. 
While in high school, Joe worked as an usher at the Ritz Theater in Coplay. As he walked up Ninth Street to his Washington Avenue home, he was stopped by a neighbor and given shocking information.
"Joe, get home right away. Your father was killed at the cement plant." 
This writer could feel the sadness in Mr. Tanzosh's voice speaking about the tragic loss of his father. 
His father, Mathias, was one of a legion of men who worked in our cement plants. He was a packer at the former National Cement Company in Hanoverville. While packing a railroad car, a sudden bump knocked him from the car, and a family of seven lost a father. 
When Joe drove past the old plant, he still had memories of his father, dust, sweat and hardworking cement workers. 
While in high school, Mr. Tanzosh's future wife's father, Martin Makovsky, suffered a similar tragedy. Her father worked at the Lawrence Portland Cement Company in Northampton. During a blinding snowstorm, bundled up and wearing earmuffs, he crossed the railroad tracks of the Jersey Central Railroad en route to his Cementon home. 
Mr. Makovsky did not see or hear the rapidly moving freight train that took the life of a good family man. 
By faith and hard work, both families overcame these great tragedies.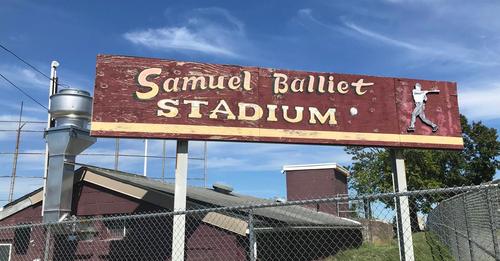 Before graduating from high school, Joe went to Coplay hoping to play for the new Coplay American Legion baseball team. The driving force was Coach Sammy Balliet, a true lover of the "great American pastime." 
Joe played for Coplay for three years. 
He remembers, "Sammy gave everyone a nickname. If he would yell at you for some mistake, it was done with humor. You just couldn't get angry with the man. He knew the game and played it like music. Sammy was known for the 'squeeze play.' All of Coplay knew when Sammy blew his nose, the play was on." 
His mother, Lucy; brothers, Mathias and Paul; and sisters, Mary, Florence and Loretta, all faced a challenging future. 
In two weeks, we will join the U.S. Army Air Force.