Harold D. Eckert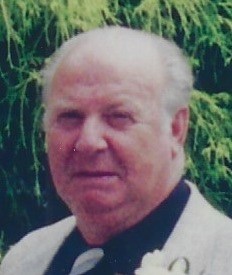 Harold D. Eckert, 78, passed away unexpectedly on Saturday, May 6, 2023, at Lehigh Valley Hospital – Muhlenberg, after being stricken at his home in Hickory Hills, Moore Township. He was the husband of Kathleen M. (Hersh) Eckert. The couple would have celebrated their 23rd wedding anniversary on July 6. Born in Moore Township, Harold was a son of the late James F. and Ada I. (Kocher) Eckert. He attended Northampton High School. He was employed at Mack Trucks in Macungie where he worked for 10 years prior to retiring in 2021. A talented musician, Harold played both guitar and piano, which he did by ear, and he also had a local band.                 
Survivors: In addition to his loving wife, Kathy, he is survived by a daughter, Lori Hansler of Easton; four sons, Robert Eckert of Moore Township, Brian Eckert of Slatington, Anthony Volpe of Richlandtown, and Jason Volpe and wife, Trish, of Grand Rapids, Michigan; 14 grandchildren; two great-grandsons; nieces and nephews. Harold was predeceased by a son, Michael J. Eckert; a brother, Richard T.F. Eckert; and three sisters, Betty Schaffer, Diane Rogers, and Lorraine Hujcs.    
Services: In keeping with Harold's wishes, there will be no public services. Arrangements are under the care and direction of the George G. Bensing Funeral Home, LLC, in the Village of Moorestown – Bath.    
Mildred E. Miller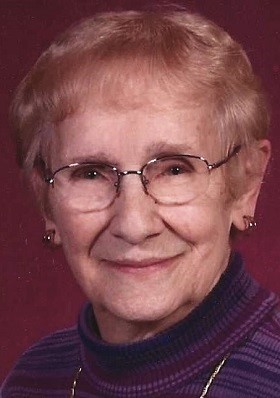 Mildred E. Miller, 96 of Moore Township, Pa., passed away Wednesday, May 3, 2023 in Gracedale Nursing Home, Upper Nazareth Township, Pa. Born in Nazareth on Nov. 7, 1926, she was the daughter of the late Joseph and Helen Clewell Seibold. Mildred was the loving wife of the late John E. Miller, Jr., for 61 years until he passed away in 2007. She was a 1944 graduate of Nazareth High School. Mildred briefly operated a small business, The Mailbox, out of her home in Nazareth, in addition to employment with various local retail businesses, such as Paul W. Heckman's Drug Store, Nazareth, Young's Pharmacy, Easton, and Helen's Card & Gift Shop, Nazareth, prior to her employment with Binney and Smith, Forks Township, for 23 years until her retirement in 1991. Mildred was a lifelong, faithful and active member of Schoeneck Moravian Church, where she served with the Golden Rule Circle and Visitation Ministry, rang with the bell choir, sang with the vocal choirs, and played trombone with the brass choir, along with her husband and sons. For many years Mildred and John also provided an audio tape ministry of Schoeneck's worship services for homebound members. They also enjoyed square dancing with the Colonial Squares square dancing group. Mildred was also an avid photographer.
Mildred is survived by her three sons, Glenn and his wife Dottie, of Bushkill Township, Lorin of Bushkill Township, Scott and his wife Patty of Allentown; four grandchildren, Andrew, Erica, Stephanie and her husband Vinny Sakore, Susanna and her husband, Angel Sotomayor; eleven great-grandchildren, Nathanael and Serena Miller; Anandita, Jasmine, Eliana, and Tevya Sakore; Emmalene, Avielle, Judah, Julianna and Caleb Sotomayor; sister Mae Kline and brother Donald Gum; and numerous nieces and nephews. In addition to her parents and her husband, she was predeceased by grandson-in-law Kurt Miller, sister Pearl DeLawter Westermann and brothers Geary Gum and John Gum.
Services: 11 a.m. Saturday, May 13, 2023, at Schoeneck Moravian Church, 316 N. Broad St. Extension, Nazareth PA 18064. Interment in God's Acre, Schoeneck Moravian Church cemetery. Viewing 6 to 8 p.m. Friday, May 12, 2023, at George G. Bensing Funeral Home, LLC, 2165 Community Drive, Moorestown-Bath, PA 18014 and from 10 to 11 a.m. Saturday, May 13, 2023, in the church.
Memorial contributions in Mildred's name can be sent to the church.