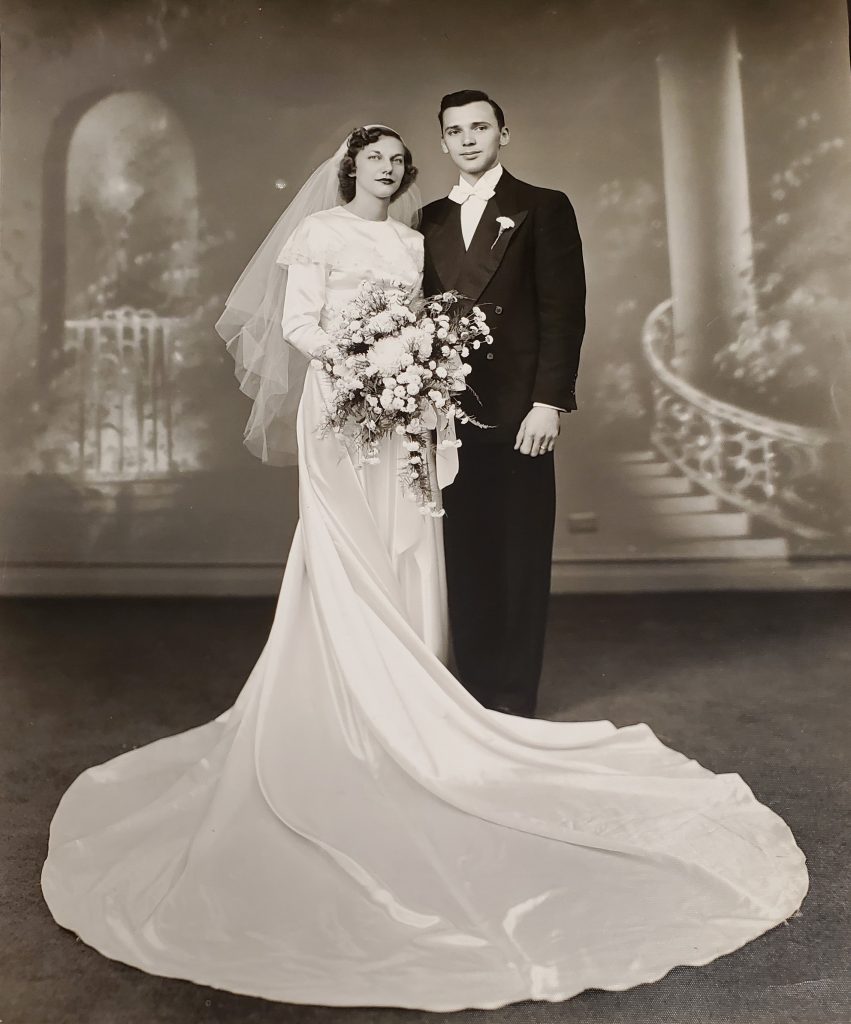 In today's concluding column, we continue to explore the life of the late Joseph Tanzosh. 
Joe was 17 years of age when he graduated from Northampton High School in 1942. After working a year for the Northampton and Bath Railroad, Uncle Sam called. 
He was drafted into the U.S. Army Air Force. Training took him to Florida, Ohio, Mississippi and South Dakota. He was trained as a radioman and gunner on B-17s and B-29 bombers. The men were in awe when they saw their first B-29. 
Joe said, "The B-29 was so big we thought it could never get off the ground. The crew sat on the edge of their seats to help the super fortress off the ground." 
After many missions, Japan surrendered in 1945, and Joe and his crew returned home. A month after he returned home, he had a surprise visitor. "Socks" Seibold, a scout for the Chicago White Sox, stopped by Joe's Washington Avenue home. 
Socks, with a booming voice, said, "Joe, get in the car. We're going to Lancaster for a tryout." 
After the tryout, Joe and his fellow teammates were sent to Lima, Ohio to play on one of Chicago's Minor League teams. After a season, it was back to Northampton. This was the era of the Lehigh Valley Twilight League, when many of our communities fielded ball clubs. Joe played for the famous Northampton AA. The games were played on Wolf Field- no lights! 
"Most of the players were 10 years older than me, like Mike Christoff and Edgar Beidleman," Joe said. 
Our loyal Whitehall readers may recall Ed as a great baseball player and great baseball coach at Whitehall High School. 
Joe continued, "We were paid $25 for three games a week." 
This writer saw many of the games. We all looked up to and admired all of the players. 
With the demise of N.A.A., Joe followed his friend Ed and played for Egypt A.A. His last games were played for Cementon A.A.
Joe's brother-in-law had the last word: "Joe, now is the time to quit. You're married and have two nice children. What if you break a leg?" 
Joe hung up the old glove and, with it, memories of hits, runs, errors, victories and defeats.
Reflecting on his playing days, Joe stated, "All the guys I played with on those teams, I consider friends. We played for the love of the game. Today, many big leaguers only love the game for the big dollars in their paychecks." 
In 1946, Mr. Tanzosh was hired by Mack Trucks as a parts changer. His salary was $125 a month. As time increased, his salary increased to $400 a month. 
The company transferred him to Cleveland, Ohio for 20 years and then to New Jersey. He did intensive traveling as a regional manager for Mack. Joe, a dedicated employee with our local work ethic, retired from the famous truck manufacturer with 39 years of faithful service. 
He then moved back to Northampton. Back then, I asked him why. 
"Northampton is our home," he said. "Here, we have deep family roots." 
Joe and his wife Betty are deceased. They were proud parents of five children: James, Joseph, Mark, Jane and Beth. 
I sincerely thank his sister, Florence Jurasits, my neighbor, and brother Paul for sharing memories with all our loyal readers.