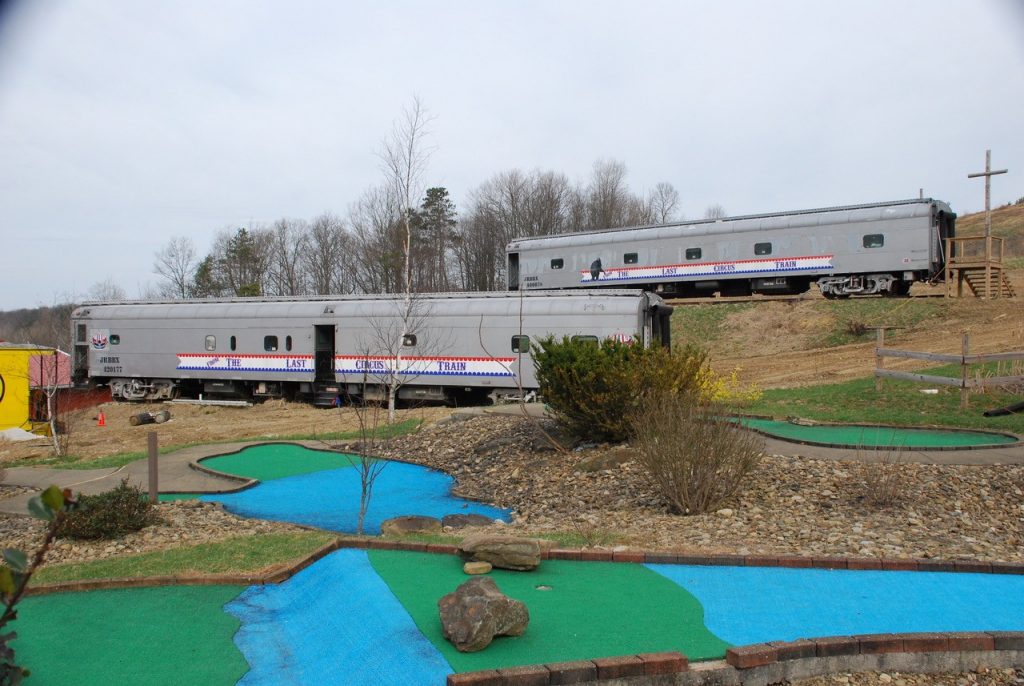 A few months ago, we wrote some columns on the last Ringling Brothers circus trains. 
The material was forwarded to me by Mr. Thom Horvath, from New Jersey. Mr. Horvath, a railroad buff, has spent years researching the trains. 
He writes, "In May 2017, Ringling Bros. and Barnum & Bailey made the announcement that due to high costs with putting on the shows, a decline in popularity and pressure from animal groups, they would be permanently closing their shows. The Ringling Bros. and Barnum & Bailey's Red Unit would have its last show in Providence, R.I., May 7. Two weeks later, at Nassau Long Island's Veterans Memorial Coliseum, the Blue Unit would bring down the curtain after 146 years of entertainment.
"What would become of the 137 railroad cars of rolling stock? These cars would eventually be auctioned off or scrapped. It is known that eventually five of these cars would find a home in Pennsylvania. Two of these cars can be found residing on a miniature golf course in DuBois, Pa., behind Dr. Doolittle's Roadside Cafe and Creamery. 
"These two cars once housed employees and the ringmaster. They were renovated as a bed-and-breakfast car decorated with circus artifacts. The car was slated to open in 2023. The owner, Dr. Rice, will donate all proceeds to nonprofit charities." 
In 2017, Mr. Horvath saw Ringling cars on a Norfolk and Southern train in Phillipsburg, N.J. These cars were donated to the Dining Car Society, to be used at the Budd Phoebe Snow Diner. Another car was being converted into a baggage car. It was last used on a 2022 Toys for Tots fund drive. 
"When these cars and their occupants traveled the country, they brought joy to spectators watching the train pass or actually seeing the circus." 
When Mr. Horvath saw these circus railroad cars, he said, "To see these cars reminds me how fortunate I was to see either the train or circus at various arenas. When the circus shows ended, the ringmaster closed the show, saying, "May all your days be circus days."
We thank Mr. Horvath for sharing all these circus memories and photographs with our loyal readers. 
See you in two weeks.