Graciela C. Amato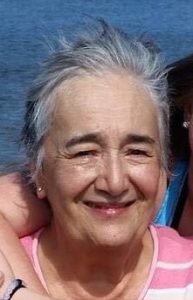 Graciela C. Amato, 85, of Blacksburg, Va., formerly of Bath, passed away peacefully on Monday, July 31, 2023 at Highland Ridge Rehab Center, Dublin, Va. Born on Aug. 6, 1937, in Bogota, Colombia, she was the daughter of the late Luis A. and Leonor (Zabala) Castillo. Graciela was the wife of the late Angelino Amato, who died in 1997. Along with her late husband, she was the owner and operator of the former Angelo Amato Pizzeria and Restaurant in Bath and Catasauqua for many years. Graciela had a big heart and her family was important to her, but her greatest joy was knitting for her grandchildren and great-grandchildren. She was a former member of Sacred Heart of Jesus Parish, in Bath, and a current member of St. Mary's Catholic Church in Blacksburg, Va.  
Survivors: She will be missed by her daughters, Claudia P. Brodkin and her husband Chad, Julia A. Miller and her husband Paul; sons, Angelo G. Amato and his wife Jane, Leon H. Amato; one sister; nine grandchildren; and two great-grandchildren. She was preceded in death by her beloved son, Giovanni L. Amato and a granddaughter, Gabriella C. Amato.  
Services: A Mass of Christian Burial was celebrated at 10:30 a.m. on Tuesday, Aug. 8, 2023 at Sacred Heart of Jesus Parish, 210 E. Northampton St., Bath, PA. Family and friends could call Monday evening, from 6 to 7:30 p.m., and again on Tuesday, from 9 to 10 a.m., in the Bartholomew Funeral Home, 243 S. Walnut St., Bath, PA 18014. Interment was in Sacred Heart Cemetery, Bath.  
Memorials: In lieu of flowers, the family suggests memorial donations, in Graciela's memory, be made to St. Jude Children's Research Hospital, 501 St. Jude Place, Memphis TN 38105.
Cynthia E. Wieand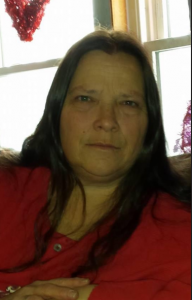 Cynthia E. Wieand, 66, of Walnutport, passed away suddenly on Tuesday, Aug. 1, 2023, at St. Luke's Hospital – Carbon Campus in Lehighton, after being stricken at home. She was the beloved wife of the late Jeffry J. Wieand, with whom she shared 41 years of marriage prior to his passing in 2018. Born in Allentown, Cindy was a daughter of the late Walter F. Sr. and Marion A. (Hoch) Beers. She was a 1975 graduate of Northampton High School. Throughout the years, Cindy worked part-time, mostly waitressing; however, her most important role was loving and devoted wife, mother and grandmother. She enjoyed watching professional wrestling, cooking and baking, was known for her shopping prowess, and always looked forward to a good cup of coffee with a cigarette. Cindy also enjoyed playing games with her family and she cherished spending time with her grandchildren. She was formerly a member of Hope Lutheran Church of Cherryville.                 
Survivors: Cindy will be dearly missed and lovingly remembered by her three sons, Travis A. Wieand of Florida, Benjamin J. Wieand and fiancée, Lora Cwynar, of East Allen Township, and Jacob L. Wieand of Walnutport; four grandchildren, Brooke, Logan, Natalie, and Hanah; a brother, Walter F. "Butch" Beers, Jr. and wife, Darlene, of North Carolina; two sisters, Shirley M. Marsh and husband, Mark, of Walnutport, and Judy M. Thomas of North Carolina; along with nieces, nephews; as well as Snickers, her dog, and three cats, Oreo, Lilly and Chloe. In addition to her husband, Jeffry, she was predeceased by a son Christopher J. Wieand; and a sister, Dorothy A. Davidson.    
Services: A Funeral Service was held on Tuesday, Aug. 8, 2023, at 11 a.m. in the George G. Bensing Funeral Home, LLC, 2165 Community Dr., Route 946, in the Village of Moorestown – Bath, PA 18014. Friends and relatives were invited to call on Tuesday morning from 10 to 11 a.m. at the funeral home. Interment followed in New Hope Cemetery at Little Moore, Danielsville.
Contributions: In lieu of flowers, memorial contributions may be offered to Cindy's family in care of the funeral home.