One in 10,000: those were the chances of winning a golden KONG in the pet toy and treat company's recent nationwide contest. AfFORDable Pet Center in Northampton recently discovered they were the lucky winners as they unpacked their KONG display to get ready for "KONG Day."
Pet stores across the country had the option to purchase a KONG toy display in celebration of "KONG Day" and the company's 47th anniversary. Out of 10,000 displays sold, nine included a silver KONG and just one included the special golden KONG, explained Mary Ellen Ford, co-owner of AfFORDable Pet Center.
"As we unpacked our boxes and saw the golden KONG, we all just looked at each other and got goosebumps," said Mary Ellen excitedly.
After beating those odds of one in 10,000, they did go out and buy a lottery ticket that same day, but unfortunately were not able to strike gold twice, said Mary Ellen.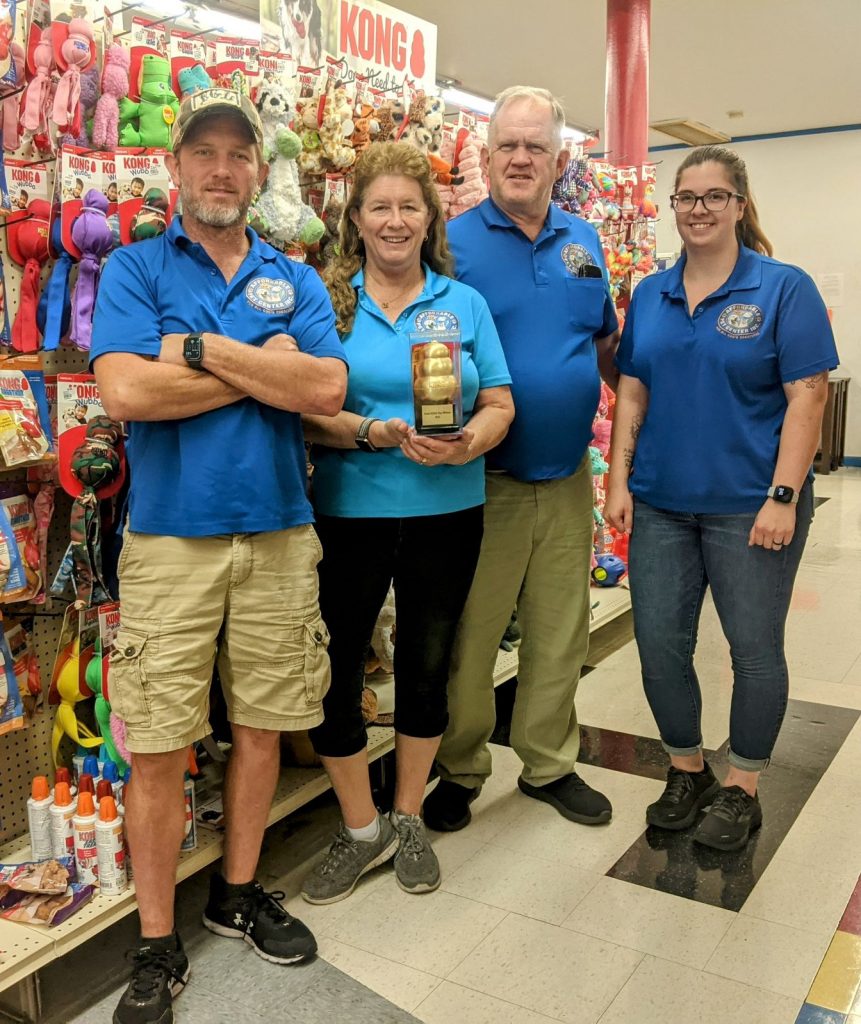 As part of their prize for winning the golden KONG, AfFORDable Pet Center received free KONG merchandise. They decided to pay those winnings forward and offered 50% off all KONG products to their valued customers on "KONG Day," which was August 4.
In addition to receiving free KONG merchandise, the lucky prizewinners also receive four golden tickets; a free trip for four to Golden, Colorado to tour the KONG company headquarters.
"It was like winning one of the golden tickets from 'Willy Wonka and the Chocolate Factory!'" exclaimed Mary Ellen.