Carol L. Custer  
Carol L. Custer, 78, formerly of Bethlehem, quietly passed away on Saturday, Sept. 16, 2023, at Bethlehem North Nursing & Rehabilitation Center. Born in Crossroads, Moore Township, she was a daughter of the late Harvey V. and Carrie A. (Leibenguth) Custer. Carol was a graduate of Northampton High School, and, for many years, she was a clerk at JCPenney in the Lehigh Valley Mall.                 
Survivors: She is survived by her brother, Dwight H. Custer and wife, Joan, of East Allen Township; and nephews, Lon Hocking and wife, Deborah, Christopher Custer and wife, Cathy, and Jason Custer. Carol was predeceased by three sisters, Nancy E. Hocking, Fay L. Phillips, and Shirley Custer; and two brothers, Barry and Bobby Custer.    
Services: A graveside service will be held privately with the family at Greenwood Cemetery in Nazareth. There will be no calling hours. Arrangements have been entrusted to the George G. Bensing Funeral Home, LLC, in the Village of Moorestown – Bath.  
Contributions: In lieu of flowers, memorial contributions may be offered to the Bath Area Food Bank, 206 E. Main St., Bath, PA 18014.   
Thomas J. Sidor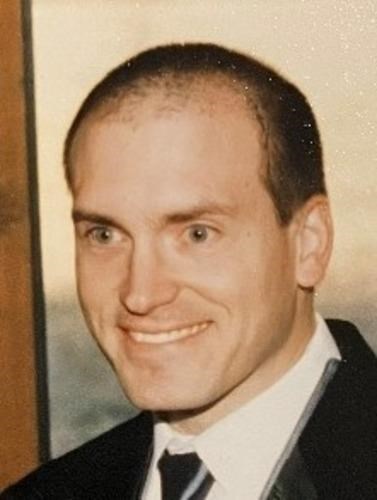 It is with great sadness that the family of Thomas John Sidor announces his passing on Aug. 24, 2023, at the age of 49 in Hillsborough, N,C.
Thomas lost his battle with cancer after a seven-month illness.
He was born in Allentown, graduated from Northampton High School in 1992, and received his Bachelor of Arts degree from Kutztown University in 1998. He then traveled to North Carolina. There he met his wife of 21 years, Cici (Ton), where they raised two children, Erin (Havens) and Evan.
As a youth, Thomas' great loves were hockey, football and Garth Brooks music.
In adulthood, he held a 20-year career at the City of Raleigh, N.C., as a financial professional across multiple departments, including Public Utilities, IT, Parks, Recreation and Cultural Resources.
Thomas is survived by his wife, Cici; son, Evan of Hillsborough; daughter, Erin in California; parents, Linda and Thomas D. Sidor of Northampton; maternal grandmother, Kathryn Strohl of Walnutport; sister, Jillian and her husband, Jeffrey; nephew, Lincoln; and niece, Livia, all of Little Elm, TX; and many aunts, uncles and cousins. He is also survived by his father-in-law and mother-in-law, Lo and Yenco Ton of Durham, N.C.; and sisters-in-law and brothers-in-law.
He was preceded in death by his paternal grandparents, Joseph and Hilda (Seiler) Sidor; maternal grandfather, Howard Strohl; infant brother, Zachary Paul Sidor; and a cousin, Mark Sidor.
Services: A funeral service was held on September 8 in Cary, N.C., followed by interment in the Oakwood Cemetery, Raleigh.