Wilmer Charles Buck
Wilmer Charles "Bucky" Buck, 94 of Walnutport, Pa., passed away on Sunday, Oct. 8, 2023, at Lehigh Valley Hospital – Cedar Crest Campus in Allentown, Pa. 
Born Oct. 29, 1928 in Bushkill Twsp., Pa., he was the son of the late Steward Buck and the late Isabella (Neff) Buck and step-son to the late Cora (Green) Buck. 
Bucky was last employed as a truck driver for GTS Trucking Co., Lehighton, Pa. for over 30 years before retiring. After driving for GTS Truck Co., he went to work for Laidlaw / First Student Transportation, Beersville, Pa., for over 22 years, driving bus for the students of the Northampton School District including many sporting matches for both girls and boys sports, where he was included in many celebrations when the teams won. He was recognized by the transportation company for a 1,000,000 miles of safe driving. In his earlier years, he coached Little League Baseball for both Moore Twsp. and Lehigh Twsp. Athletic Associations. Bucky was a member of the Blue Mountain Fish and Game Assoc., Walnutport, Pa., a life member of local Union #773, he enjoyed playing chess and pinochle. He served his country as a PFC in the U.S. Army from 1947-1948. 
Surviving are son, Wayne Buck (Penny) of Coudersport, Pa., daughters, Sharon Silfies (Richard) of Nazareth, Pa., Wendy Kleintop (Wayne) of Walnutport, Pa. and Stacey DiMenichi (Richard) of Northampton, Pa.; 10 grandchildren; 17 great-grandchildren. A brother-in-law; Henry (Bud) Neeb, Lehighton, Pa. He was predeceased by brothers, Carl, Richard and sister Bonnie Neeb. A funeral service with military honors was held at 11 a.m. on Thursday, Oct. 12, 2023 at Bethany Wesleyan Church, 675 Blue Mt. Drive, Cherryville, PA 18035 with the Rev. Volker Stoeckmann officiating. The family received friends from 10 to 11 a.m. prior to the services in the church. Schisler Funeral Home, 2119 Washington Avenue, Northampton, PA 18067 has been entrusted with his care and services. Interment will be private and at the convenience of the family. 
Contributions: May be made to Salem United Methodist Church, Danielsville, Pa. or Valley View Baptist Church, both c/o the funeral home. 
Online condolences may be made to the family at www.schislerfuneralhomes.com. 
Ernest E. Miller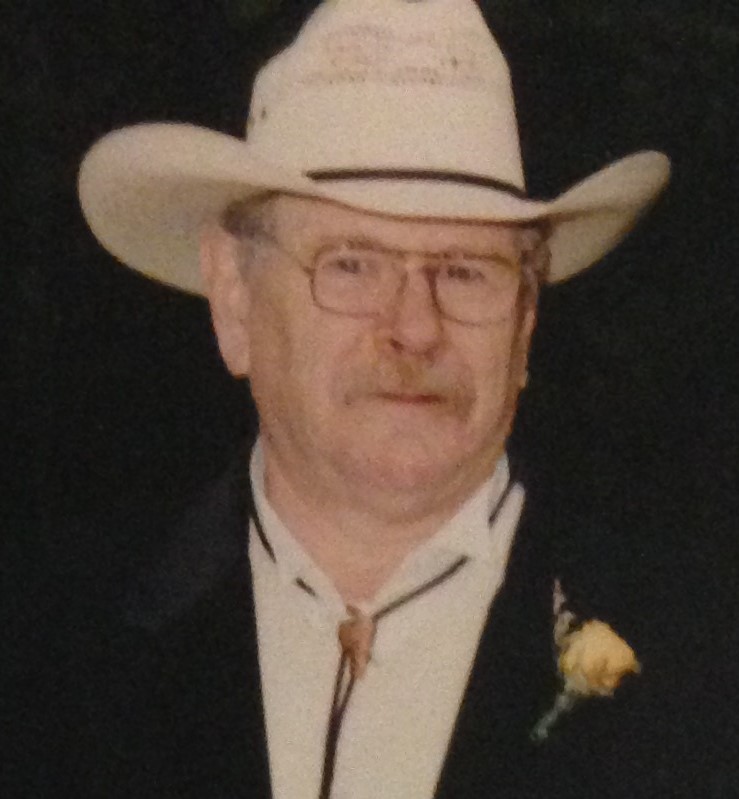 Ernest E. "Cowboy" Miller, 79, of Bath, passed away peacefully on Thursday, Oct. 12, 2023 at his home, surrounded by the love of his family. Born on April 23, 1944, in Allentown, Pa., he was the son of the late Alfred A. and Hannah E. F. (Koch) Miller. He was the husband of the late Margaret Miller, with whom he shared 51 years of marriage prior to her death on Oct. 12, 2016, the same month and day as his. Affectionately known as "Cowboy" to many, he worked at Mack Trucks, Co., Allentown, in his earlier years and then later he worked for S.K.F. Bearings Co.  Throughout his lifetime, Cowboy enjoyed fishing, shooting pool, woodworking and spending time with his family and friends.  
Survivors: He will be missed by his nine children including his daughters, Hannah Gergar, Debra Miller, Ann Munoz, Barbara Wyckoff; sons, Mark, Michael, Andrew, Graham, and Gordon Miller; 19 grandchildren including, Franklin and Mark Gergar, Jacob and Ian Lindenmoyer, Ada Miller, Matthew Krause, Mason Story, Levi Atkinson-Wyckoff, Vrai Wyckoff, Cora Miller, Lillian, Emma, and Michael Miller, Jr., Shaun, Violet, and Alice Miller, and Nevan, Venna, and Rayna Miller; and two great-grandchildren, Aiden and Audrey Lindenmoyer. He was preceded in death by an infant son, Ernest Eugene Miller, Jr.
The family would also like to extend a heartfelt thank you and appreciation to Chuck for his devotion to their father in his final years, not only caring for him every day, but most of all being his friend. Thank you, we will be forever grateful!
Services: Family and friends are invited to attend a Celebration of Life memorial in honor of Cowboy on Saturday, Oct. 28, 2023, from noon to 5 p.m. at the Bath Republican Association, 146 N. Chestnut St., Bath, PA 18014. Arrangements have been entrusted to the Bartholomew Funeral Home, Bath.
Memorials: In lieu of flowers, the family suggests memorial donations be made to Trisomy.org and make the donation in the name of Venna Miller, or mail a donation in her name to SOFT, 2982 South Union Street, Rochester, NY, 14624.