On Sunday, October 15, local East Allen Township resident Sharon Williams celebrated her 80th birthday at the Monocacy Dog Park by petting a whopping 82 pups that came to see her.
Pooches of all sizes lined the walkway leading to the dog park with their pawrents in tow, patiently waiting for their chance to meet Sharon.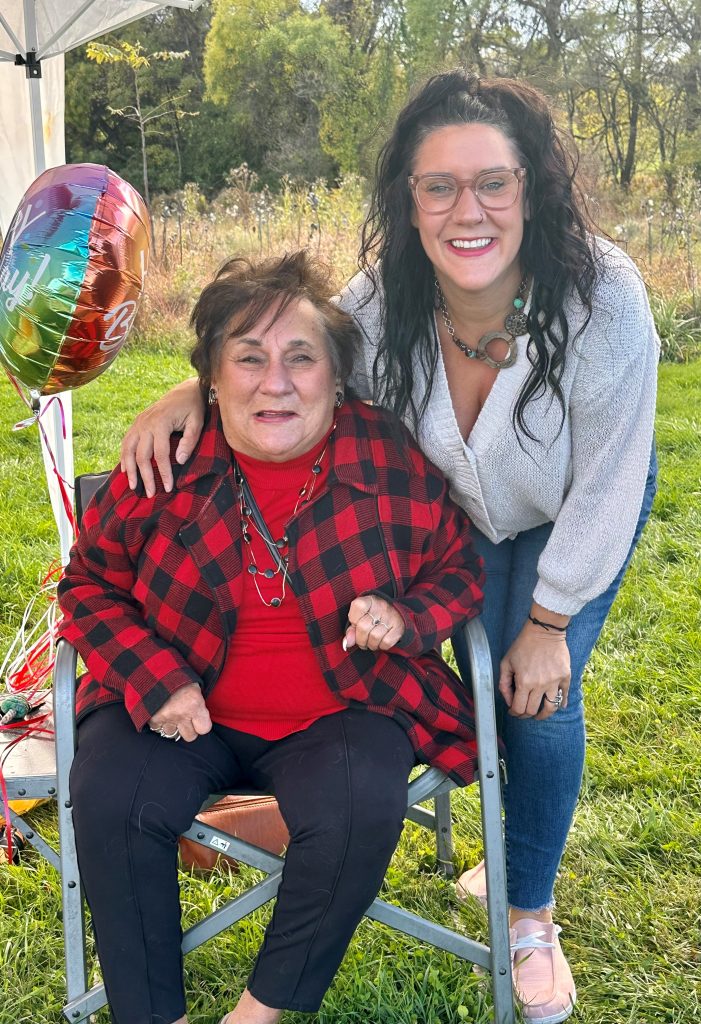 Sharon's daughter Krista Saunders conveyed that her mom has been battling Alzheimer's disease and that the last five years have been tough. However, one thing that Sharon will never forget is her love for animals, which is why Krista decided that a "pet" parade would be the perfect present.
About a year ago, Krista saw the idea on Facebook and immediately thought of her mom. 
"I thought it was such a sweet idea and absolutely had to do this for my mom because one of the things that brings her the most joy is dogs, so I thought it would be perfect!" Krista shared.
Krista created an event on Facebook for Sharon's "80 for 80," in hopes that her family, friends and the community would see it, share it and bring their furbabies by. Although she hoped for the best, she felt that the goal of 80 pups was a bit "ambitious."
Nevertheless, the event flier she posted gained traction and community members found the idea heartwarming.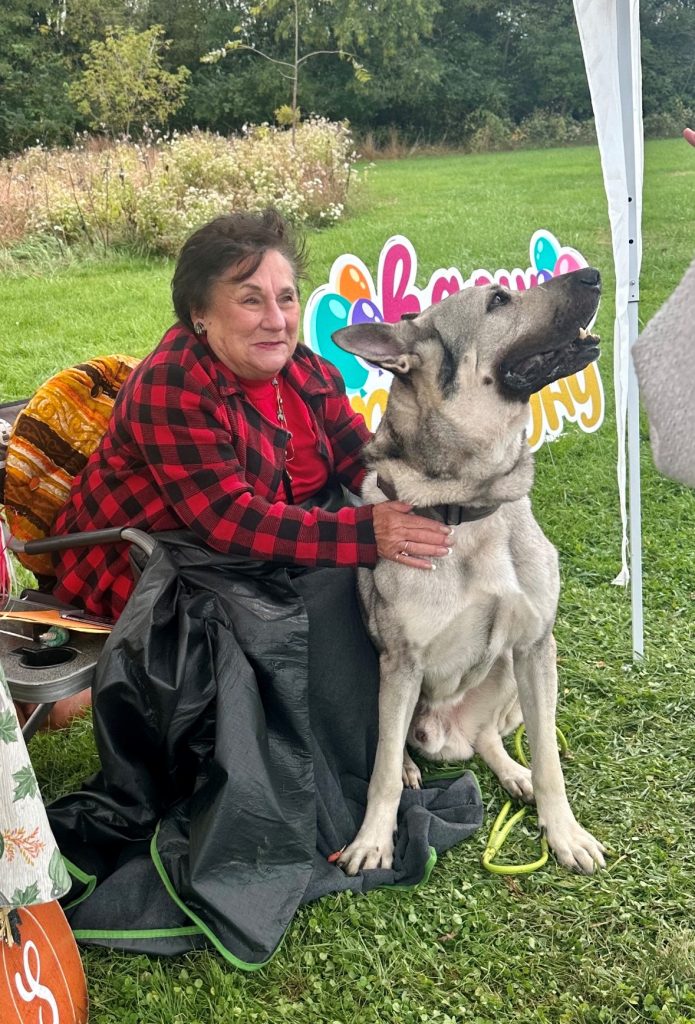 In fact, most of the pawrents had never even met Sharon or Krista, but they showed up with warm birthday wishes despite the chilly, windy and drizzly October weather and showered Sharon with cards, flowers, balloons, jewelry, trinkets and keepsake pictures of their pups.
Pooch smooches were provided plentifully as they posed for photos with Sharon and showed her their favorite tricks.
Krista handed out Halloween bandanas and goody bags to all pups in attendance and refreshments were provided for their human handlers.
3 Husketeers Rescue also came out to celebrate, providing treats and accepting donations to help northern breeds and huskies in need.
As the line dwindled down, Krista counted the number of pups using the photos she took of each one.
Those in attendance held their breath in anticipation as she counted out loud, hoping that 
Sharon had fulfilled her birthday wish to pet 80 furry friends.
Alas, she had only pet 78 pooches, so newfound friends went to the parking lot to seek out two more pups.
Two pups and their pawrents were spotted and recruited to wish Sharon a happy 80th birthday just as Sharon's son Chad and his wife made their way down the walkway with their two smiling pups, tails wagging as they eagerly greeted their grandma.
Everyone cheered as Sharon pet the last four pups.
"We are overwhelmed by the generosity of every single person who took time out of their day to make my mom smile," Krista expressed.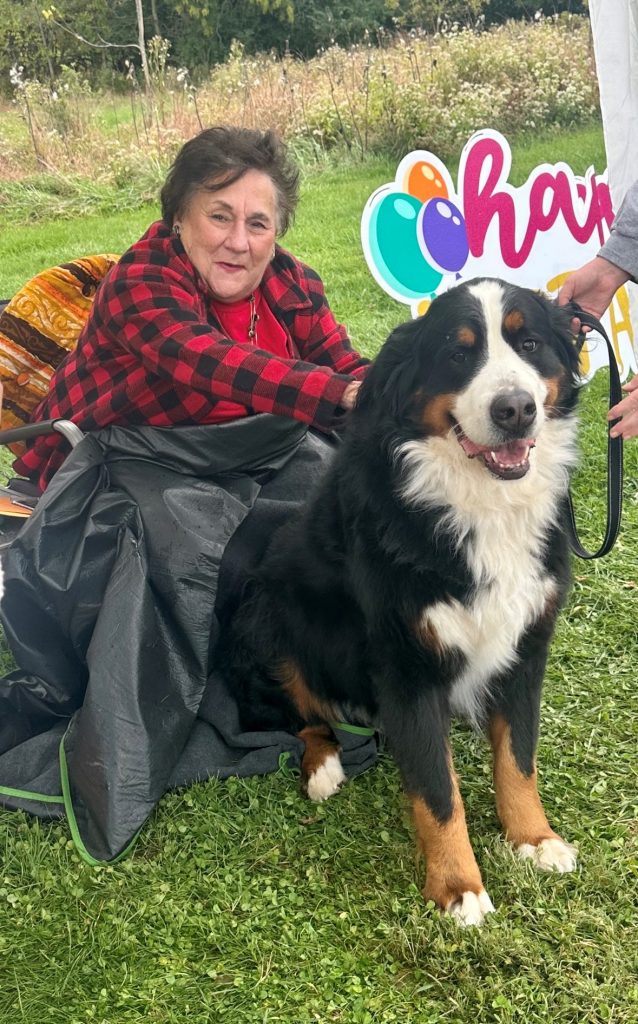 Krista shared that she plans to print all of the photos out from the day and make an album for her mom to look back on, so even during difficult days she can revel in all the pups she got to pet–even if she may not remember the day.
"Today was great, I love dogs!" Sharon beamed.
"My heart is full knowing there are still so many good people in the world! We can't thank you all enough. [Mom] absolutely loved it," Krista rejoiced.
All in all, the day proved to be a touching outpour of community love and support as everyone came out to celebrate Sharon's 80th birthday!