Submitted by ALAN DAVIS, Principal of Nazareth Area High School
Valedictorian
Nathan DeRaymond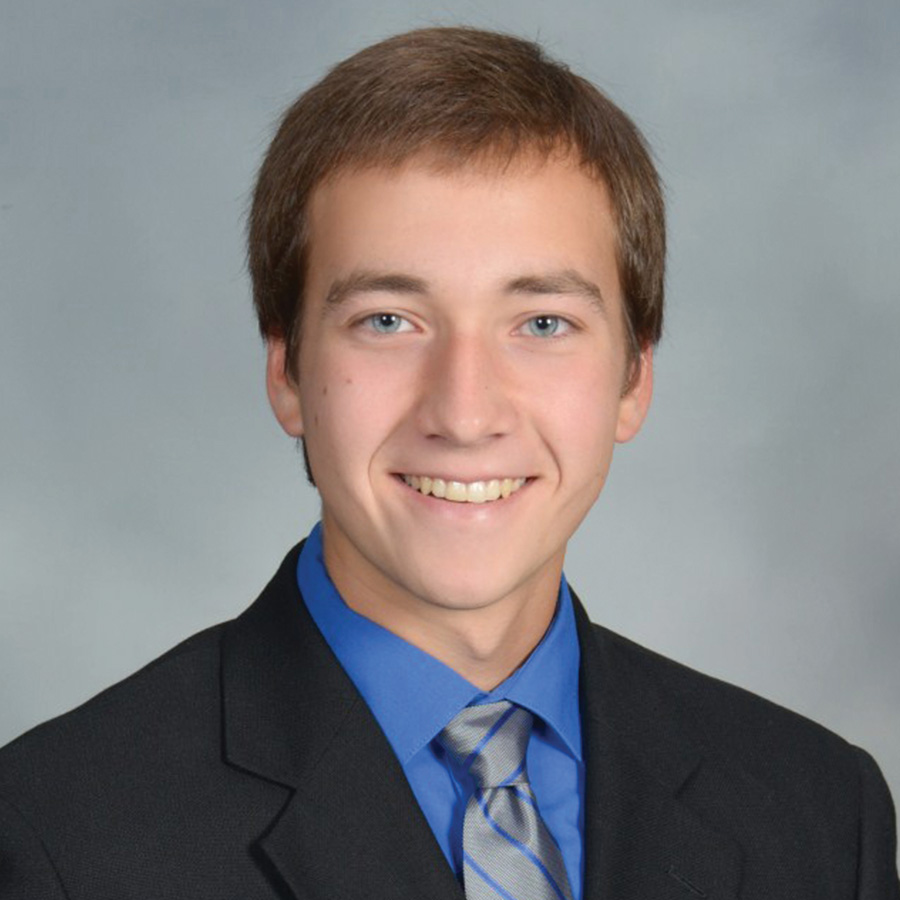 Nathan Richard DeRaymond is the son of Roxanne and Peter DeRaymond. Nathan plans to attend Lehigh University in the fall for the highly selective Integrated Degree in Engineering, Arts and Sciences Honors program. Nathan's awards include Advanced Placement Scholar with Distinction and High School Scholars Program at Lehigh University, Student of the Quarter award since his freshman year, perfect attendance, High Honor Roll since seventh grade, National Honor Society, four time District Concert Band percussion placement, and Regional Concert Band percussion placement. Nathan is the Vice President of the Nazareth Area High School Marching Band, drumline section leader, and section leader for tenors. Nathan participated in Science Olympiad, Chess Team, Scholastic Scrimmage, Ultimate Frisbee Team and Marching Band. He was also involved in Wind Ensemble, Concert Band, Pit Orchestra for the musicals and Indoor Percussion Ensemble and National Honor Society functions. He received a certificate of merit for outstanding academic performance from the Commonwealth of Pennsylvania, the Cohen and Feeley Best of the Best Award and the Donley Award for Excellence. In addition, Nathan participated in Boy Scouts of America and completed his status to Life Scout. His community service includes church youth group, acolyte, and singing in the youth choir. In his free time, Nathan is co-captain with the Cadets2 Drum Corps and is a drummer for the Iron Pigs Designated Hitter Drumline.
Salutatorian
Tyler Tarsi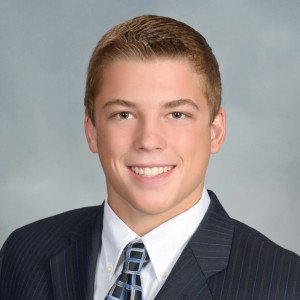 Tyler Anthony Tarsi is the son of Tony and Denise Tarsi. Tyler plans to attend Harvard University where he has committed to their wrestling program. Tyler's future aspiration is to obtain a degree in Chemical Engineering and conduct research in that field. His academic accomplishments include: District XI Wrestling Scholar Athlete of the Year, Lehigh Valley Conference Wrestling Scholar Athlete of the Year, AP Scholar with Honor and High Honor Roll all four years. His athletic achievements include receiving a Varsity Letter in wrestling all four years, placing 7th, 4th and 3rd in District XI wrestling, as well as being a two-time Regional 3rd place winner and a two-time PIAAwrestling state qualifier. Tyler was a member of the National Honor Society, Fellowship of Christian Students, and Future Business Leaders of America. He was an FBLA Regional champion and 8th place finisher in Management Decision Making at the State level.
Honor Graduate
Alexandra Mease
Alexandra Lucille Mease is the daughter of Susan and George Mease. Alexandra plans to attend Lehigh University for Bio- Pharmaceutical Engineering. Alexandra's future aspirations are to obtain her Ph.D and go into pharmaceutical research and design. She would like to help get medical care to people in under- developed countries. Alexandra's academic achievements include High School Scholars program at Lafayette College, Top 10 in her class all four years of high school, Student of the Quarter award every year, and she has maintained perfect attendance. Alexandra ran track during her freshman year, and was a member of the History Club and S.A.D.D. her freshman and sophomore years. She was also a volunteer Camp Invention Leadership Intern at the Intermediate School the summer after her junior year, and will also be participating again this summer.