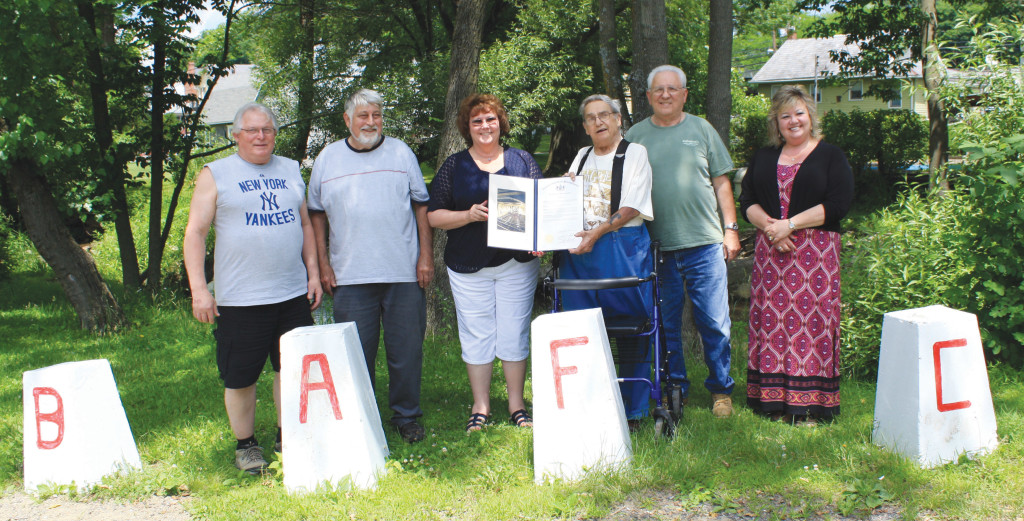 By Alice Wanamaker
The Home News
The Bath Area Fish Committee celebrated 60 years this past April. They were honored last Sunday by State Representative Marcia Hahn and Bath Mayor Fiorella Mirabito for providing a valuable service to the community each year. Rep. Hahn serves on the game and fisheries committee in the House of Representatives. 
Rep. Hahn congratulated the organization members for continuing to promote youth fishing within the borough of Bath. Each year the Bath Area Fish Committee stocks the Monacacy Creek for a youth fishing contest, held on the opening weekend of fishing. Through the support of community businesses and individual donors, the creek is stocked with hundreds of fish, over 600 this past April for the children to catch. Many of the fish are tagged and prizes are awarded to those who catch tagged fish. 
The Fish Committee holds a jug fundraiser in the spring leading up to the fishing contest to encourage community members to help support their efforts in teaching kids to love the outdoors and fishing.