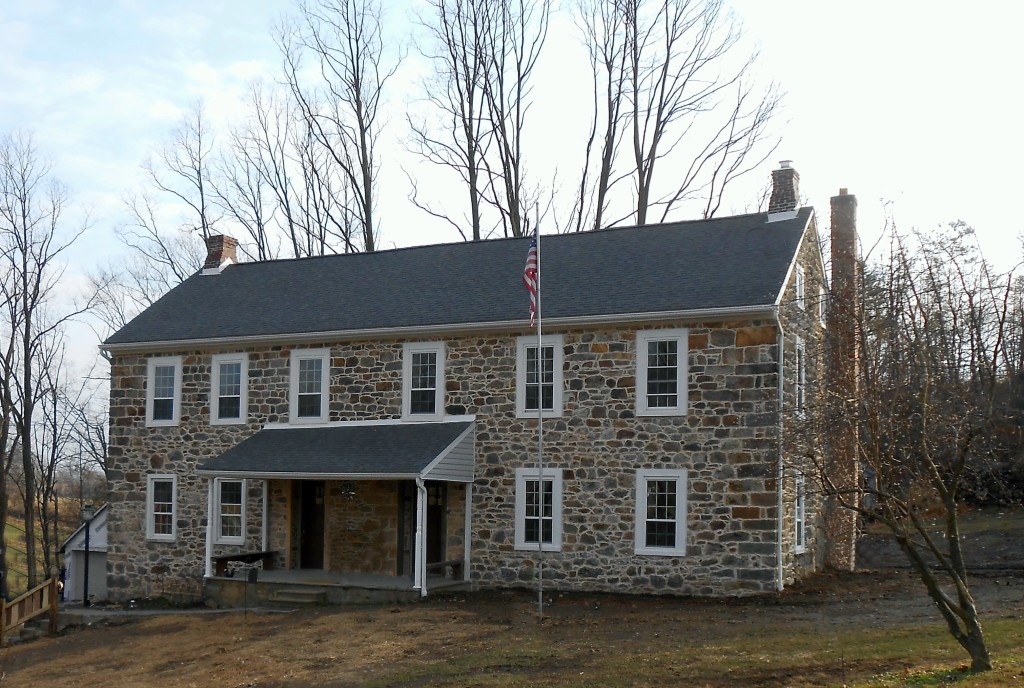 Submitted by JULIE SWAN
The Governor Wolf Historical Society will hold its 34th annual Christmas House Tour of historic homes and landmarks 10 a.m. to 4 p.m. Saturday, Dec. 6. In addition to six 100-year-old-plus homes on the tour, God's Missionary Church, near the Horner Cemetery, will be featured. The cemetery dates back to 1748. Among the homes on the tour are a 1730s-40s log home (with additions), a 1787 home built by Hugh Horner, and an 1840 farmhouse.
Four of the homes are in the Schnecksville area, making it easy to navigate the tour.
The society will also have bus transportation available.
The society's campus, 6600 Jacksonville Road in Bath, will again be open for the tour with a total of 15 crafters in all three buildings, a fresh wreath and swag sale, hearth cooking demonstration, tastings, and more.  The Daily Grind Café will be open in the Monocacy School, so visitors can take a break with a beverage and pastry, eat lunch, or purchase food to take along on the house tour route.  The cafe will operate from 9 a.m.-2 p.m.
Tickets for the tour go on sale Nov. 17. They are $19 in advance and $24 the day of the tour. They are on sale at Bath Drug, S. Seem Antiques and Artisans, Curt's Cyclery, and Miller Supply Ace Hardware.
Tickets are for sale the day of the tour at the society campus, just off Route 512, three miles north of Route 22, between Bethlehem and Bath. For further information, go to govwolf.org or call 610-837-9015.
The tour this year features historic homes in stone, log, brick, and frame. The Home News will feature details of each leading up to the house tour in November:
Bysher home in Allen Township. This distinctive Allen Township restoration home emanates the combined styles of Folk Victorian and Queen Anne.
Wirth/Kustafik home in Schnecksville. The farm house sits on 104 acres along the Coplay Creek. The settlers log house has seen additions and restorations and has been in the Wirth family for the past 58 years.
Schneck home in Schnecksville. This house dates to the late 1870s or 1880s, as it does not appear on the 1876 Lehigh County Map.
Daumer home in Schnecksville. This fully restored turn-of-the century (1903) Pennsylvania stone farmhouse has had two additions, the first in 1932 and the second in 1990 and resides on 5 acres of property.
Lutz home in Schnecksville. A Victorian farmhouse built in the 1840's, the home is framed in milled lumbar and supported by roughhewn wooden beams.
Swan home in Bath. Historically known as the Hugh Horner Homestead, this stone center-hall farmhouse has been in the Swam family for 43 years.