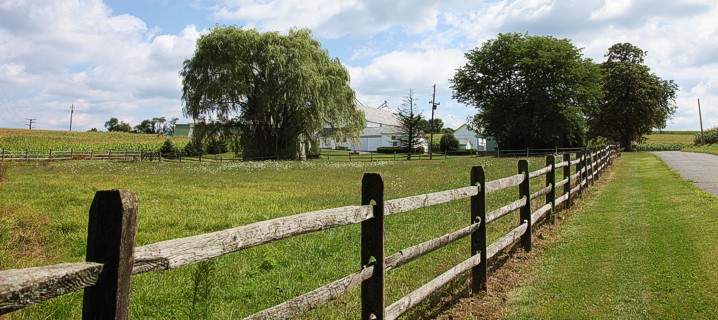 With the month of April down two inches in rainfall, resulting in very dry conditions, Moore Township Board of Supervisors Chairman David Tashner warned residents at last Tuesday's meeting to be extremely careful with fires. While there has been no ban on fires as yet, he asked the residents to first seek permission from the township before they burn leaves or any trash outside. The Klecknersville Rangers Volunteer Fire Co. was called out by the Pa. Dept. of Conservation & Natural Resources recently to help fight brush fires and forest fires along the Blue Mountain in both Lehigh and Carbon counties.
Dumping Violations
Tashner also reported that people are dumping things off that are not allowed at their compost site at the township building. He warned them that surveillance cameras will identify who they are and they will be caught. In one instance, in particular, special treated lumber with spikes in the wood was dumped there. Grass clippings are also not allowed at the township site, only at the First Regional Compost Authority location in Weaversville.
Other Matters
• Supervisor Dan Piorkowski reported that the Nazareth Area Council of Governments (COG) is looking for a representative from each member municipality to update planning.
• The Moore Township Historical Commission had a meeting prior to the supervisors session, in which plans for the township's 275th anniversary this August were detailed for a reporter to get advance publicity. A special display was put up about the Edelman School, the last one-room school in the township, that closed several years ago. John Bensing was the last teacher at that school before it closed. The building will be a focal point for the celebration. It was also announced recently that residents are asked to provide photos and other memorabilia about the township to the commission.
• The land preservation committee will have a representative from the county farm board at the next supervisors meeting on June 9.
• The supervisors approved sewage planning modules for Terence O'Reilly and Joseph Tavianini, and also a lot line adjustment for Tavianini.
• Peter Locke was approved as a member of the Environmental Advisory Council. On Saturday, May 9 an electronic waste recycling collection was held at Moore Elementary School, when residents were asked to bring in electronic items they no longer use.
• Klecknersville Rangers fire recorder Jason Harhart had this report for April: 23 fire calls (10 fires, one auto accident, two fire police, two automatic fire alarms, four mutual aid for search and rescue in Jacobsburg State Park, ESSROC Cement fire, and brush and forest fires, one wire down, two trees down, one odor investigation), requiring 355 man-hours; and 55 ambulance calls needing 220 man-hours.