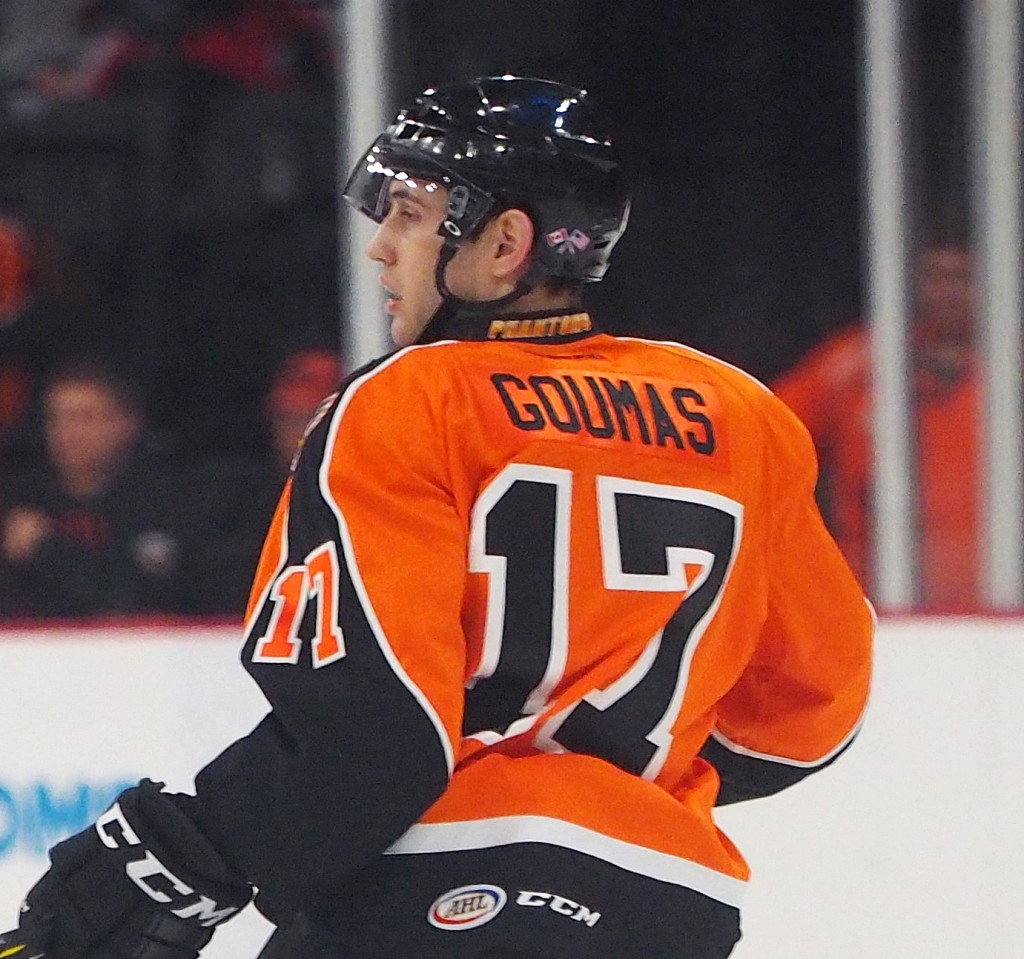 Kevin Goumas is excited to be back for 2015-16, but knows he has to earn his spot on the Phantoms' roster.
As the calendar hits August, free agents begin to feel the heat.
Most training camps start early in September and going into camp on a tryout basis is anything but ideal. That won't be the case for forward Kevin Goumas, who has re-signed with the Lehigh Valley Phantoms on a one-year American Hockey League contract.
"We had some ongoing talks throughout the whole summer pretty much," Goumas said of his contract negotiations with the Philadelphia Flyers' top minor league affiliate. "We were able to sign and get something done so I can get back. I had a very good experience last year. It's a great place to be so I'm glad to get back there."
Goumas posted six goals and 11 assists in 63 games with the Phantoms last season – his rookie season at the professional level – following up four years of collegiate hockey at the University of New Hampshire.
"The first year is always the hardest year," Goumas said of adjusting to pro hockey. "You're a rookie, you're trying to get your feet wet and things aren't coming as easy as they did at the previous level."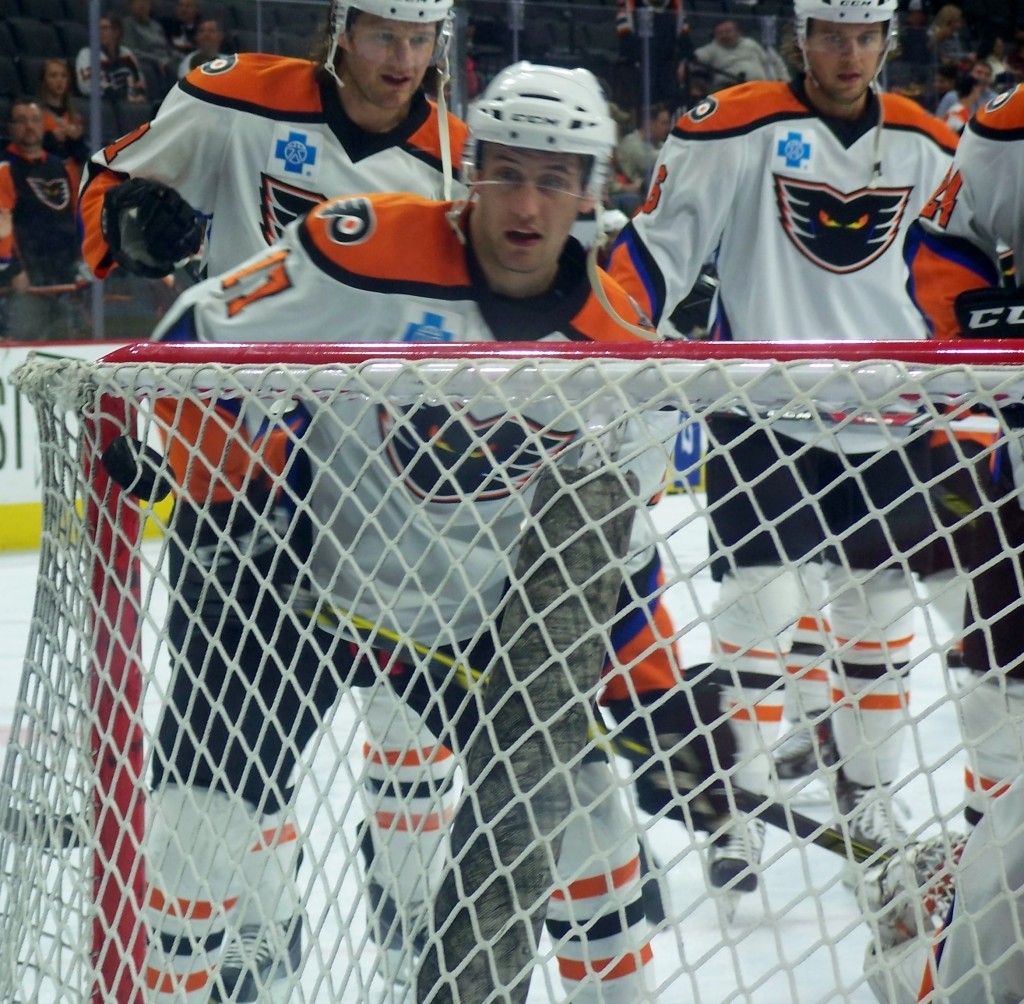 Now that Goumas knows what to expect as he heads into his second full season of AHL hockey, he's hoping to enjoy success in his sophomore campaign much like his teammate and roommate from last season, Nick Cousins, did. Cousins doubled his scoring production from his rookie year to his second year, finishing in the top 25 in the league's scoring race last season – something Goumas is hoping to replicate in the 2015-16 season.
"His second year was just above and beyond," Goumas said of his good friend Cousins. "I think there's a big difference between coming in for your first year and your second year. Hopefully I can build off of my first year and take things to the next level."
While Goumas is under contract for next season, he still has his work cut out for him when training camp opens in the fall. On an AHL-only contract like newly signed Pavel Padakin, Goumas will battle for a roster spot on the Phantoms alongside at least 13 other forwards – all on NHL contracts – in addition to any other depth players the Phantoms sign the rest of the summer.
"Nothing is secure here, you have to go in and be ready to compete," Goumas said of his current situation with the Phantoms. "If you go in and work hard you know good things will come out of it. If not, you have to get your things back together and regroup. All you can do is work hard and hope it all falls into place."
Follow Tony Androckitis on Twitter: (@TonyAndrock_TCG)