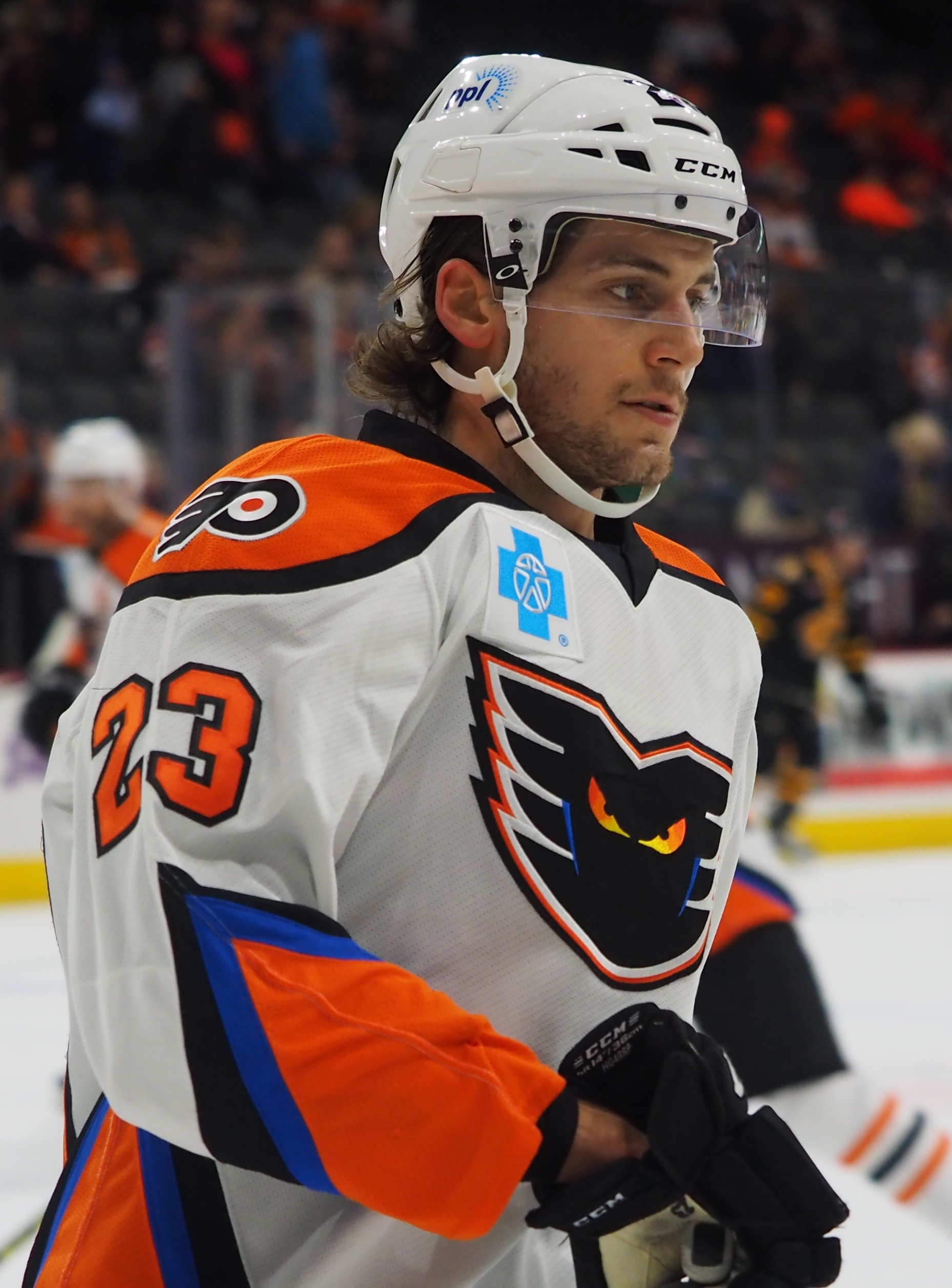 (via Nina Weiss) – Taylor Leier has returned to the Phantoms poised to make a return trip to the NHL.
Taylor Leier called the past two weeks the best of his life. It's a dream come true for any hockey player when they get that first call up to the NHL.
"It's been pretty special for me and my family," Leier said of the last few weeks. "It's a once in a lifetime thing to play your first NHL game. It was a great experience for me overall."
The second year pro earned his first promotion with the Philadelphia Flyers back on November 14th, making his NHL debut the next night against the Carolina Hurricanes. Although he wasn't able to record his first NHL point in six appearances with the Flyers, Leier still made an impact with the six to eight minutes of playing time he received each night.
"He hasn't really got a lot of minutes on any particular night, but I think every night he has created something with his smarts and his speed," Flyers head coach Dave Hakstol told the Philadelphia media after the team's practice last week. "He has drawn a couple penalties, created some scoring chances and he's done some good things defensively. Every night he's contributed in some of those smaller ways."
Leier's presence on the Phantoms was surely missed while he was up with Philadelphia. He had been playing well in all situations at the AHL level – killing penalties and scoring shorthanded goals, but also playing the net front on the power play and contributing offensively at even strength.
Upon his return to the Lehigh Valley Phantoms last weekend, Leier now has a taste of what life is like in the NHL and understands what he needs to do in order to make the jump full-time.
"I feel an extra boost from when I left, more confidence," Leier said after Saturday night's 3-0 loss to Providence. "Now that I've played at the next level and experienced it up there, I think I've figured out what it takes to get there and what I need to do to get back up there."
The Phantoms hit the road again for three games this week, starting Wednesday night in Utica in a rematch of last Wednesday's 7-1 loss to the Comets. Lehigh Valley then finishes the weekend with back-to-back games against division rivals Wilkes-Barre/Scranton Friday night and Hershey on Saturday night.
You can follow all the latest news and updates of the Lehigh Valley Phantoms while they are on the road on Twitter @TonyAndrock_TCG with daily coverage online at Tony's blog Highland Park Hockey!