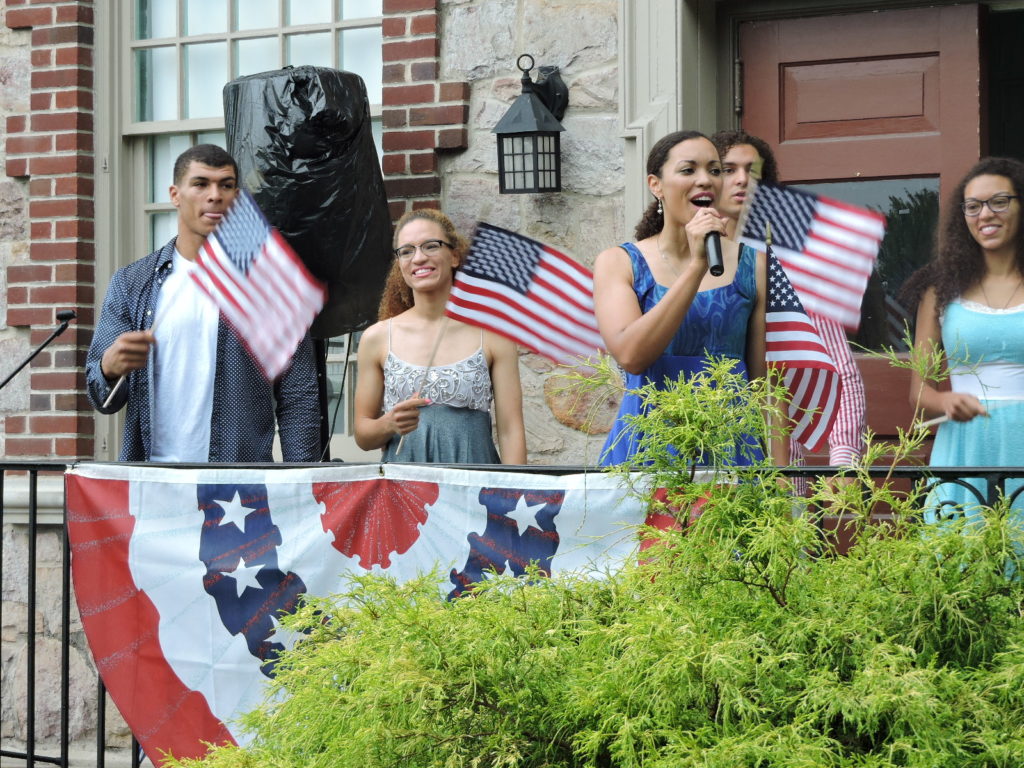 The Nazareth Bath Regional Chamber of Commerce is proud to host the annual kazoo parade and patriotic program that has become a Nazareth tradition. The event will take place on Monday, July 4, 2016. Those wishing to participate in the parade will commence at the Nazareth High School at 9:30AM. Walkers will be separated into divisions, all assigned different patriotic songs to play on the kazoos, which have been donated by Lafayette Ambassador Bank. The parade route will be as follows: from the high school turn up South Liberty Street and make a right onto Belvidere Street. Follow until Main Street and make a right up to the circle, go half way around and turn onto West Center Street and end at council chambers.
Once at council chambers we will have a greeting from local elected officials. The grand marshal of the parade this year, will be Nazareth's own Dr. John Hoch, a World War II Veteran. Dr. Hoch will be driven in a car sponsored by Wind Gap Chevy Buick. Kids can catch candy donated by Sam's Club of Easton!
In addition, we will feature plenty patriotic entertainment by Kids for America and Cynthia Rodriguez. Local resident Anna Remmel will be Veteran guest speaker. For additional information please call the chamber office at: 610-759-9188 or visit www.nazarethchamber.com.