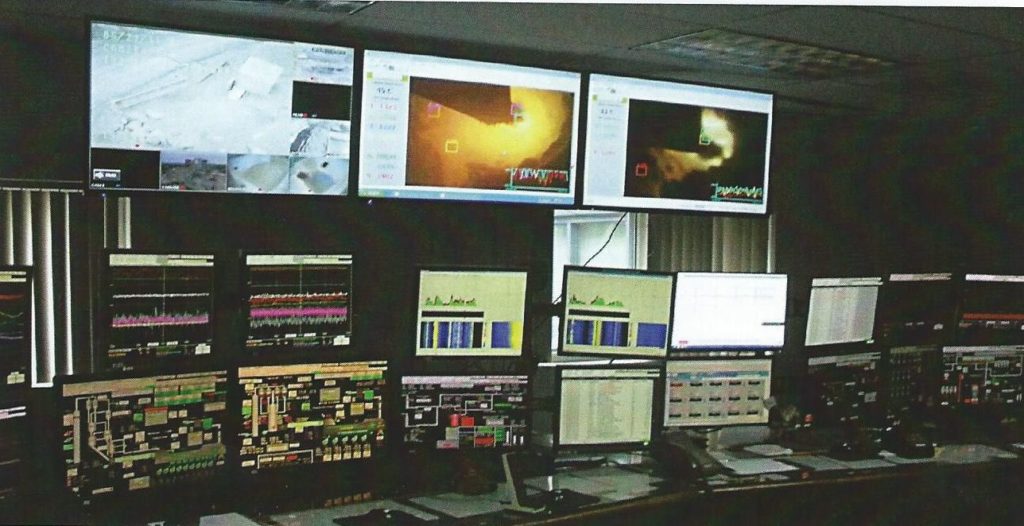 photo by Larry Oberly
by ED PANY
On June 4, 2016, my wife and I attended the 100th Anniversary of the Buzzi Unicem Cement plant in Stockertown; formerly named Hercules Cement.
Today, Buzzi Unicem is one of the five remaining plants in the Lehigh Valley. Over time, 30 cement companies who operated 60 plants called the Valley home.
The plants used the stone from the Jacksonburg vein of cement rock that graces Northampton, Lehigh and Warren County in New Jersey. There is abundant raw material here for another century.
The Stockertown plant has a long history. It was the first plant being named Atlantic Portland Cement in 1906. In 1916, it was purchased by a group of investors and renamed Hercules. The plant started with twelve kilns. Just like the Atlas Portland Cement Company, they selected the name Hercules from Greek mythology as a symbol of power and strength.
The original land can be traced back to early Moravian history in the area. At one time, the company owned property in Stockertown Borough and in Palmer and Upper Nazareth Townships. With time, the plant has made many improvements to stay competitive. In the 1920's, the plant power supply was converted from steam to electric; quite an improvement.
The Depression was especially difficult for our cement companies; as they operated only a few months a year.
The Federal Aid Highway Act of 1944 authorized a system of interstate highways which encouraged highway travel. The Legislation was a boom to Hercules and our local plants.
Hercules continually improved their plant in each decade up to the present day with new kilns, a pre heater and the most modern environmental technology.
Always community sensitive, in 1970 the Hercules Rod & Gun Club was organized to provide outdoor opportunities for their employees and families.
As a steward of the environment, the company has preserved 20 acres as a native meadow of trees and shrubs. Each year, many school groups tour the grounds and are involved in numerous wild life experiences. Hercules has also received awards from the Wildlife Habitat Council and the USDA Forest Service.
The company has provided quality cement for many projects, such as: PA Turnpike, Verrazano Bridge, Chesapeake Bay Bridge, Newark Bay, Coca Cola Park, Sands Parking Garage, Lafayette College, Fisher Field Stadium, Route 33, 78 and many others.
The company has more than 130 employees and is proud of its safety and environmental efforts. The friendly plant manager is Mr. Julio Folhadella.
I have visited the plant for many years and have worked closely with Mr. Keith Williams whose family has deep roots in the industry. The Atlas Cement Museum honors Buzzi-Unicem and their employees with a permanent display. Come and visit us.