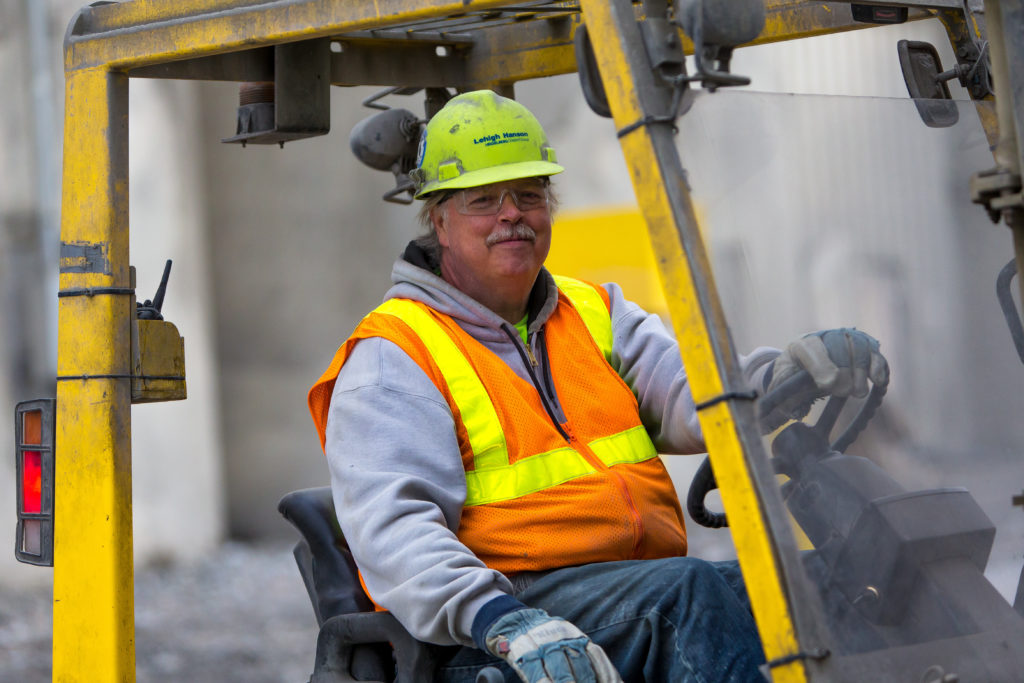 by Ed Pany
Mr. Howard J. Evans was reared on the family farm in Fleetwood. The family of ten was graced with twins and triplets. As early as ten years of age he recalled, "I was young but started picking weeds on our produce farm."
He graduated from Fleetwood High School in 1978, spending his free time working on the farm. Howard said, "My first job was with a window manufacturing company, starting at a rate of $3.75 an hour. In 12 years I advanced to supervisor but the firm later closed."
Howard was told they were hiring at Evansville Cement Plant, now Lehigh Heidelberg. He was hired in 1990, starting as a laborer. After a few months he received training in the pack house, packing cement and operating a forklift.
Most of the cement is transported by truck with tanks and flatbeds.
A flatbed load can vary from 520-680 bags, the load depending on the type of cement.
He said, "Our packing crew consists of six men, four on day shift and two on afternoon shift. We have a close-knit crew who help each other when needed. There is great cooperation. We work under the supervision of Kevin Battavio."
Howard serves on the safety committee, which meets monthly to discuss safety issues with the goal of making the plant operate safely. He has seen many technological changes at the plant, which has made the production and shipping department become more efficient.
Mr. Evans is very amiable. He said, "I wouldn't want to work anywhere else. I see a bright future at the plant as more improvements are made."
He resides in Leesport next to the popular farmers market. In much of his spare time, he helps friends and neighbors with their home improvements.
We wish Mr. Evans and all our friends at the century old plant a prosperous and safe 2017 and I hope to return to the plant to honor another cement worker in July.