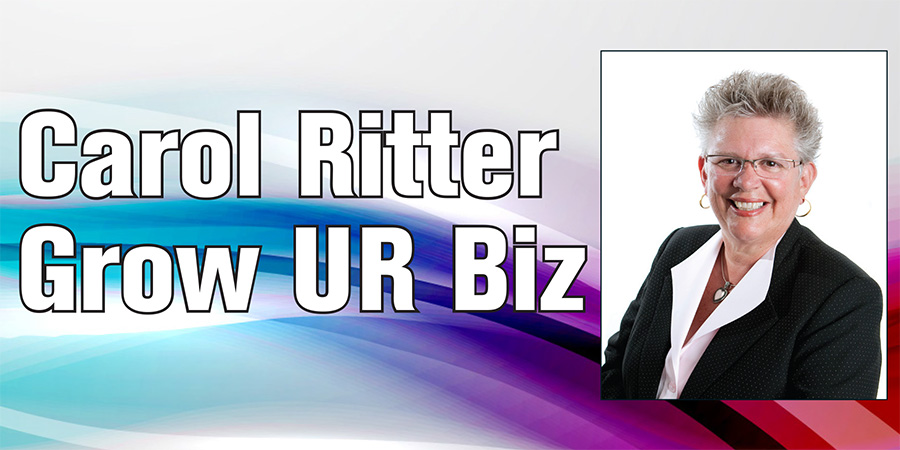 by Carol Ritter
This is one list most restaurants don't want to be on.  As I read through the two lists that highlight why restaurants end up on the list, I noticed they all seemed to have a lot of things in common:
1. Their food wasn't fresh.
2. They served a poor quality of food.
3. Poor service was noticeable. 
4. There were excessive noise levels.
5. They had problematic food prep.
6. There was a dirty environment. 
Many Americans frequently eat in restaurants. Having said that, I have to wonder why this happens and how we as patrons overlook it. Some of these restaurants/take-out places are names you would surely recognize.
After reading this and giving it a lot of thought I wondered about your business.  Sometimes many of these issues matter to those shopping, buying or just visiting your biz.
We might want to answer these questions before opening our doors every morning:
• Is your business clean and tidy?
• Is your customer service prompt and genuine?
• Is your staff courteous?
• If you have music, is the sound welcoming?
• Is your service or product high quality?
• Does your customer walk in and know they are number one? 
Answer these questions and if "yes" is the answer for most of them, then you need not worry; you will never end up on the "worst businesses in the world list." If you can't answer yes, you may want to make some serious changes for 2017.
Carol is a Motivational Speaker, Executive Coach, Fundraising Strategist, Social Media Quarterback and Small Business Advisor.  She is Lehigh Valley's sought after consultant who assists organizations with results driven growth.  Her strategies can be easily adapted to a for profit or non-profit environment.  Carol specializes in high impact leadership, million dollar fundraising, smash the box marketing, and creating word of mouth epidemics for her clients.  Visit Carol's website at www.caroltalks.com and "LIKE" Carol at Caroltalks on Facebook. Carol S. Ritter, Past President, National Speakers Association Philadelphia and past board chair for St. Luke's University Hospital Visiting Nurses Association & Hospice.