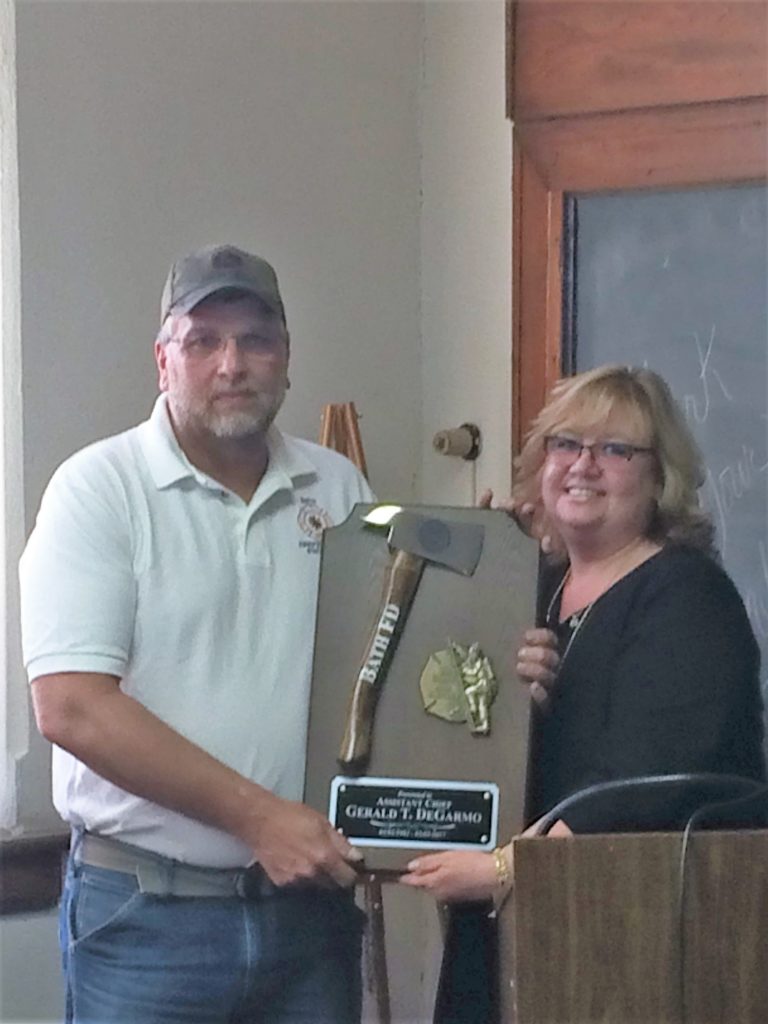 Bath volunteer firefighter Gerald "Jr." DeGarmo was honored by Mayor Fiorella Mirabito and the Borough of Bath Council on Wednesday, May 3.
DeGarmo is retiring after dedicating 36 years of service to the borough's volunteer fire department. He is going to be missed by fellow firefighters, council members, and Bath residents alike.
"He has dedicated much of his life to borough residents and businesses," Mayor Mirabito said.
Council President Mark Saginario thanked DeGarmo for his "major commitment" and all members of council said they hope to see him back.
"It has been a pleasure," DeGarmo said, adding that the Bath Borough Council is "the best council I have worked with in 36 years."
As thanks for his decades of dedication, DeGarmo, with his family and fellow firefighters in attendance, was presented with a plaque by Mayor Mirabito.