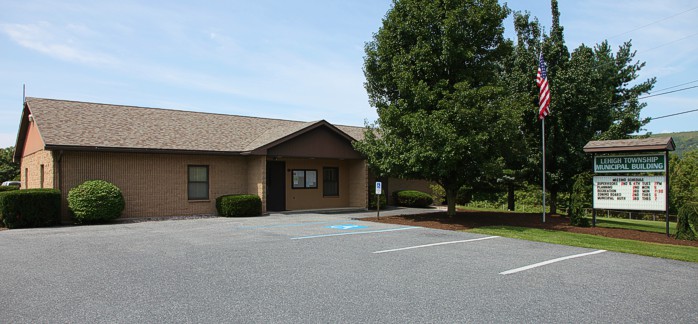 At their June 12 meeting, Lehigh Township planners formally recommended that township supervisors approve an ordinance governing the implementation of potential medical marijuana facilities within the township, in accordance with the state's "Medical Marijuana Act" introduced in 2016.
The proposed ordinance, which will come before the township's board of supervisors at their June 27 meeting, sets restrictions on what types of zoning districts medical marijuana facilities would be able operate in within the township.
The ordinance aims to establish "a process and standards for the establishment, construction, and operations of medical marijuana facilities" to properly integrate Pennsylvania's medical marijuana program, while also striving to protect public health and safety.
According to the ordinance:
Academic clinical research centers will be permitted by special exception in Industrial (I), Office Business (OB) and General Commercial (GC) zoning districts.
Medical marijuana grower/processors will be permitted by special exception in General Commercial (GC) and Industrial (I) zoning districts and conditional use in the Neighborhood (NC) zoning districts.
Medical marijuana transport vehicle offices will be special exceptions in General Commercial (GC) and Industrial (I) zoning districts.
Medical marijuana dispensaries are permitted by special exception in the General Commercial (GC), Neighborhood Commercial (NC) and Planned Resort Residential Community (PRRC) Zoning Districts.
All facilities will have the opportunity to be considered for applicable performance standards listed in the proposed ordinance.
The ordinance is similar in nature to ones previously approved in neighboring Northampton County municipalities, including East Allen and Moore Townships.
In other business, Township Engineer Phil Malitsch said that the township received a sewage facilities planning module for the proposed Wal-Mart supercenter to be located at Route 145 and Birch Drive.
Malitsch outlined the purpose behind the township's Act 537 plan, a sewage facilities plan for the entire township that shows areas that have public sewer.
"Any property in the township that is intended to be serviced long-term by public sewer, is supposed to be indicated that way in your 537 plan," Malitsch said. "The 537 plan currently doesn't show the Wal-Mart parcel as an area intended for public sewer. The way that you fix that on a project-by-project basis is by going through this process which is a planning module. "
The proposed supercenter, which would feature a gas station and a Wal-Mart convenience store, has gained considerable opposition from township residents.
The planning commission also discussed potential changes to warehouse development within the township. Malitsch presented the commission with examples of warehouse development restrictions and ordinances in neighboring townships, citing East Allen Township as the most prominent example.
Malitsch noted that East Allen only allows warehouses in districts that are zoned industrial and that every proposed warehouse is conditional use. He described East Allen as "a good place to start conceptually."
Planning Commission Chairman David Shulman was favorable toward the idea, and said that he has always been supportive of placing uses not liked in residential areas in industrial zoning districts instead.
"Perhaps we start with taking all the warehousing and putting it in industrial," Shulman said.
The board was supportive of the idea, and directed Township Solicitor Michael Corriere to begin work on an ordinance to change what districts allow for warehouse development, with the aim being to only permit large warehouse development in industrial districts.
The next Lehigh Township Planning Commission meeting will be held on July 10 at 6 p.m.