by Ed Pany
Mr. Rick Murphy was born in Long Island, N.Y., moving to Berks County when he was 13 years of age. He graduated from Reading High School in 1980 and was hired by Quaker Maid Kitchens, making doors.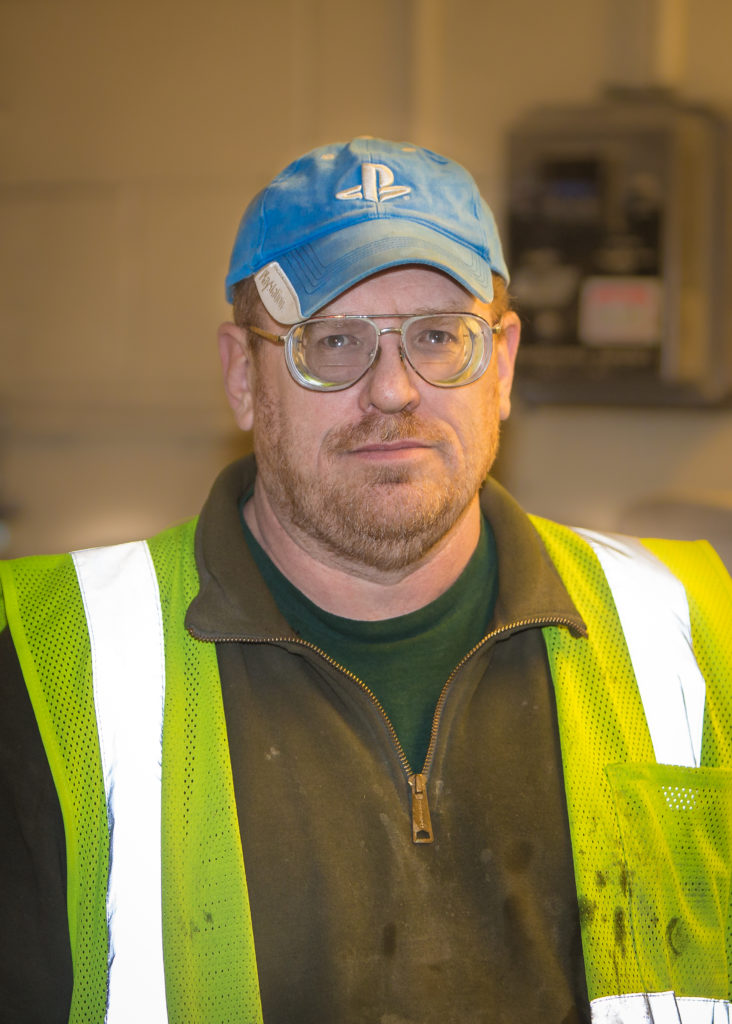 When the company closed, he started a cement career at Evansville, now Lehigh-Heidelberg Cement.
Rick recalled, "I started as a laborer in 1990 transferring to the pack house in 1993. I was trained to be a bulk loader by Dean Witman, a position I currently hold." Cement is loaded into trucks around the clock. Trucks can be loaded in eight to ten minutes. The orders are computerized and dispatched to the drivers.
Mr. Murphy said, "We load seven different types of cement on three shifts. The gross weight of trucks is 79,500 pounds; the net is 25 to 26 tons. We carefully check all weights and follow all state and federal rules and regulations."
The bulk team includes Warren Kirkner, Jim Hartman, Brian Webber, Mike Youse, Bill Evans and supervisor Chuck Christman, all fine men.
Lehigh cement is sold to many loyal customers in Pennsylvania, New Y
ork, New Jersey, Delaware and Maryland. Mr. Murphy appreciates his job at Lehigh and enjoys working with his friendly co-workers.
He has been married to the former Kim Potts for 12 years. He said, "I enjoy reading, doing puzzles and Royal Caribbean cruises; our favorite being the Alaska tour."
The friendly couple resides in in Shoemakersville. Mr. Murphy is a friendly, dedicated cement worker who is optimistic about the future of cement. The product remains a popular, durable construction material.
We wish Mr. Murphy and all our friends at the century-old plant a safe and prosperous year.