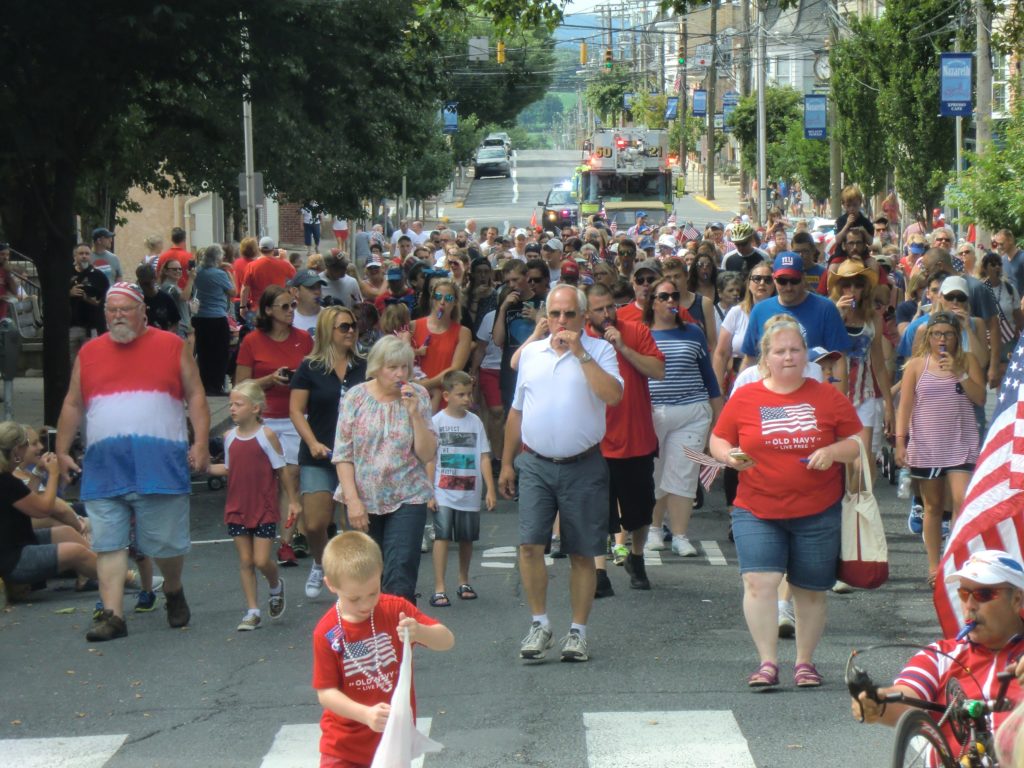 On July 4, Nazareth residents of all ages came out for the annual Fourth of July Kazoo Parade. Dressed in their red, white, and blue, parade goers filled the town with the buzz of kazoos and patriotic songs like "You're a Grand Old Flag" and "Anchors Aweigh."
The parade kicked off at Nazareth High School and weaved through town to Council Chambers on West Center Street. Excited families, waving flags and some playing their own kazoos, lined the streets to cheer on the hundreds of marchers.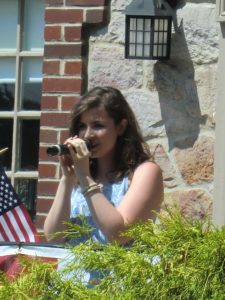 Nazareth Borough council members were in attendance, as was Nazareth Mayor John Samus and State Representative Marcia Hahn.
Following the parade, area singer-songwriter Faith Gabriel performed several songs, including a patriotic medley with her mother and father, as well as a moving rendition of "Climb Every Mountain," which she dedicated to those who have served.
The parade's grand marshal was World War II veteran Harry Adams, who served in the United States Naval Air Core. Following the parade, Adams gave touching and thought-provoking remarks about the importance of patriotism.
"What can an old geezer like me say that would inspire this generation to understand the price that was paid [and] is still being paid?" he asked.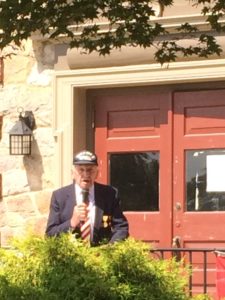 His voice cracking, he told the crowd of the men he served with and those he saw buried at sea.
"They gave up their tomorrows so you can have your todays," he said. "They could never become a husband, father, or grandfather."
He read a poem about "old geezers," which stressed the importance of respect for others and the United States. He also reminded the crowd that the country is protected "not by politicians…but by those who serve."
He asked the parents in the crowd to teach their children that "freedom is not free" and to "appreciate the armed forces, not only in times of war."
He was honored to speak to his fellow Nazareth residents on the important day, but stressed that the day would not have been so special if not for the sacrifices of servicemen and women, like those he fought with in World War II.
"This is my Norman Rockwell town," he concluded, "This is what 400,000 young men and women paid for."