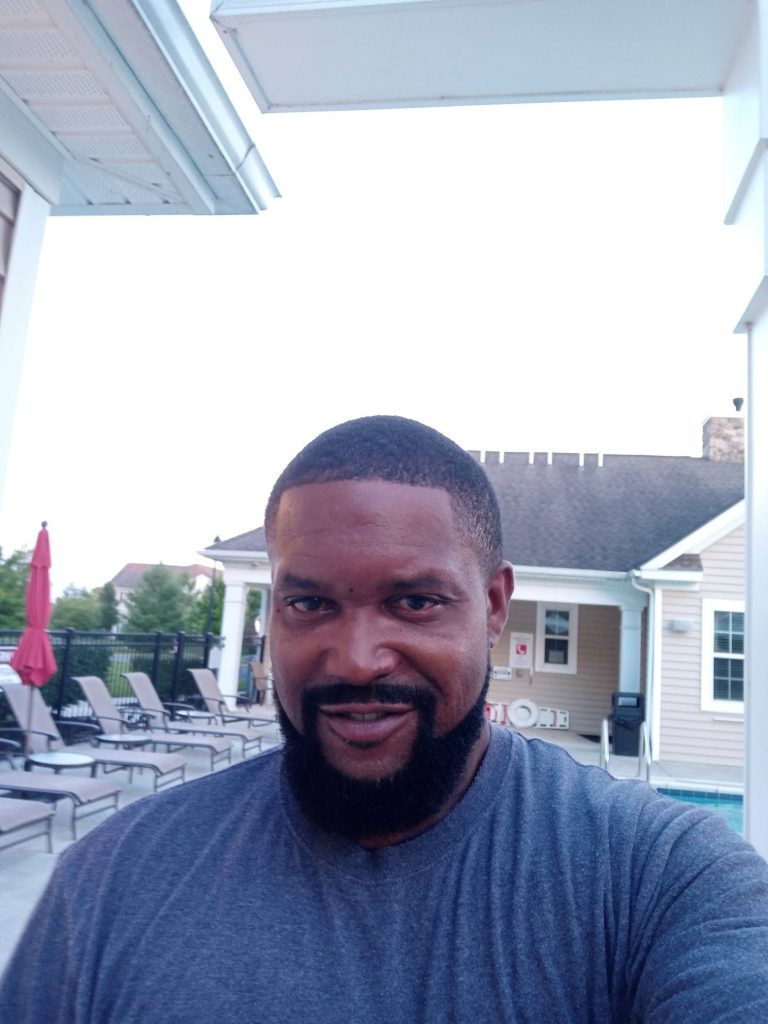 Bethlehem resident Lamar Shareef has worked in the maintenance field for 17 years, and he still goes to work invigorated every day to tackle the various projects that the day holds.
For the past 10 years, Lamar has worked as the lead maintenance technician for The Residences at Willow Ridge, an apartment complex located in Allen Township where residents admire his infectious enthusiasm, professionalism, work ethic, and candor.
"Lamar is so helpful and always has a smile on his face," said one Willow Ridge resident.
"We truly value Lamar! He is a hard-worker and can always be counted on to get the job done," another Willow Ridge resident expressed.
Lamar's calling for being a maintenance technician is not one he dreamed about growing up, but rather came to him through "divine intervention," as he calls it. After working for an ambulance company that unfortunately went under, he decided to enroll in Lincoln Tech for heating, ventilation, and air conditioning, which helped him get into the maintenance field.
"I've always been good with my hands. I'm a visual person and can see how things are assembled just by looking at something, so I've always liked taking things apart and putting them back together," Lamar explains.
At Willow Ridge, Lamar's position as lead maintenance technician entails ensuring all employees that work for him are properly trained and educated on company policies, quarterly inspections of all 216 apartments, the day-to-day operations of fixing any mechanical problem that happens on the property such as plumbing, HVAC, and electrical, preparing apartments for new tenants when a previous tenant moves out, compliance with Occupational Safety and Health Administration laws, ensuring the books are up to date, ordering supplies, ensuring work orders get completed, keeping up with the general cleanliness of the property, general upkeep of the pool and other amenities, and notifying the property manager of everything that needs to be done on the property.
And of course, different seasons bring different problems. In the summer, he receives work orders for air conditioning problems, and in the winter, the work orders are often for heating problems. 
"No two days are ever the same and every day brings new challenges," Lamar shares.
However, Lamar's position as lead maintenance technician does not stop there. Lamar explains that his position also involves being able to deal with people and being very patient.
"I have to be mindful that I'm in people's homes and be respectful of their things and the issues they are experiencing in their unit that I am responsible to fix," Lamar adds.
Although most of Lamar's challenges at work involve mechanical issues, sometimes Lamar is put in situations where he must decide whether to report the things he sees. For instance, Lamar recalls being in a situation where he knew that there were children in an apartment in an unfit situation. In these situations, Lamar has to decide whether or not to inform on what is going on although he is very limited in what he can report due to liability issues. However, one thing he is required to inform on is safety issues. 
"The most rewarding thing about my job is being able to help people and improve their quality of life," Lamar shares.
When encountering problems and situations that are difficult to figure out, Lamar must troubleshoot the problem, come up with a plan, and then execute the plan in a timely manner, but he admits that he finds gratification in solving these types of problems because they allow him to think on his feet and problem solve at any given moment.
Lamar's advice for people starting out in the maintenance field is to love what you do and have pride in what you do. 
"It's not going to be easy all the time. Don't let others' preconceived notions about you stop you. Embrace the problems because they're going to come, and look at challenges as a way to grow," Lamar advised.
This year will mark Lamar's 15th year with Lincoln Properties, which he boasts is his proudest achievement yet, aside from being a devoted husband and proud father.
The Home News is seeking essential workers in the community to interview for the ongoing feature, Noteworthy Neighbors. Teachers, emergency personnel, healthcare workers, local government, bus drivers, farmers, etc.; if you do essential work for a living, we want to hear from you. If you are interested in being interviewed and sharing with the community the work that you do, please email AskUs@HomeNewsPA.com.