On Feb. 2, 2021, a 30-inch snowstorm collapsed the roof of Hampton Lanes, closing the business for almost two years.
General Manager Jason Lauchnor explained there were many delays since the business' temporary closure due to supply chain issues, which resulted in 36 weeks to get steel for the building and 16 weeks just to get a glass door for the facility.
"Date after date we missed it, and we just kept plugging and chugging, and here we are many years later," said Lauchnor.
"Insurance isn't designed for a two-year shut down, and obviously with supply chain issues, costs went up. The building was appraised before all that, so it cost a lot more than the building was appraised for, and it wasn't designed to take two years," Lauchnor added.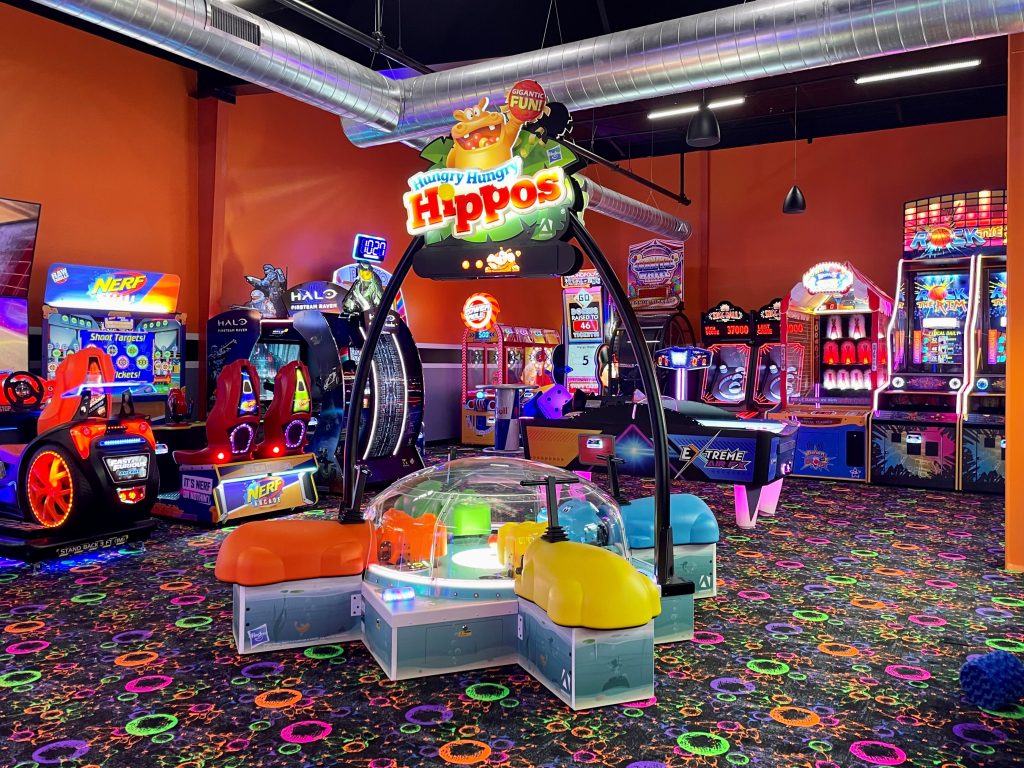 In terms of upgrades, Hampton Lanes has a whole new arcade with over 30 games, the floor plan of the facility is open concept, there is an upcoming VIP area, eventually there will be walls that come out to divide it, a new stone wall separating the larger Hammerhead Hops and Grill (also known as Hammerhead Lounge), big screens everywhere you look, comfortable new furniture, 24 lanes of bowling, LED lighting, and a larger space to play pool. Additionally, Hampton Lanes is in the progress of adding a 20-tap beer wall and a restaurant area as well.  
However, all was not lost in the temporary closure of the facility and structural damage. The front desk and the high-top tables in the bowling area have all been made out of wood from the old lanes.
Hammerhead Hops and Grill offers beer, cocktails, burgers, salads, lots of appetizers, homemade pierogi fries, pulled pork tacos, and their famous Tito's on Tap. Lauchnor stated the wings, steak sandwiches, wraps, quesadillas, and tacos are the most popular.
Avid bowlers will be excited to hear that all the bowling leagues have returned to Hampton Lanes, and in time, there will also be some new leagues coming.
Since their soft reopening, Lauchnor shared there has been a steady flow of customers and they have even been packed on some days, which shows how loyal patrons are to Hampton Lanes.
"We're happy to be open to the public and look forward to seeing all the friendly faces that we've known for years," Lauchnor expressed.
Hampton Lanes is located at 326 Main St. in Northampton. Individuals interested in pricing, packages, leagues and bowling/lounge hours can call Hampton Lanes at 610-262-6713 or visit hamptonlanesbowling.com for more information.