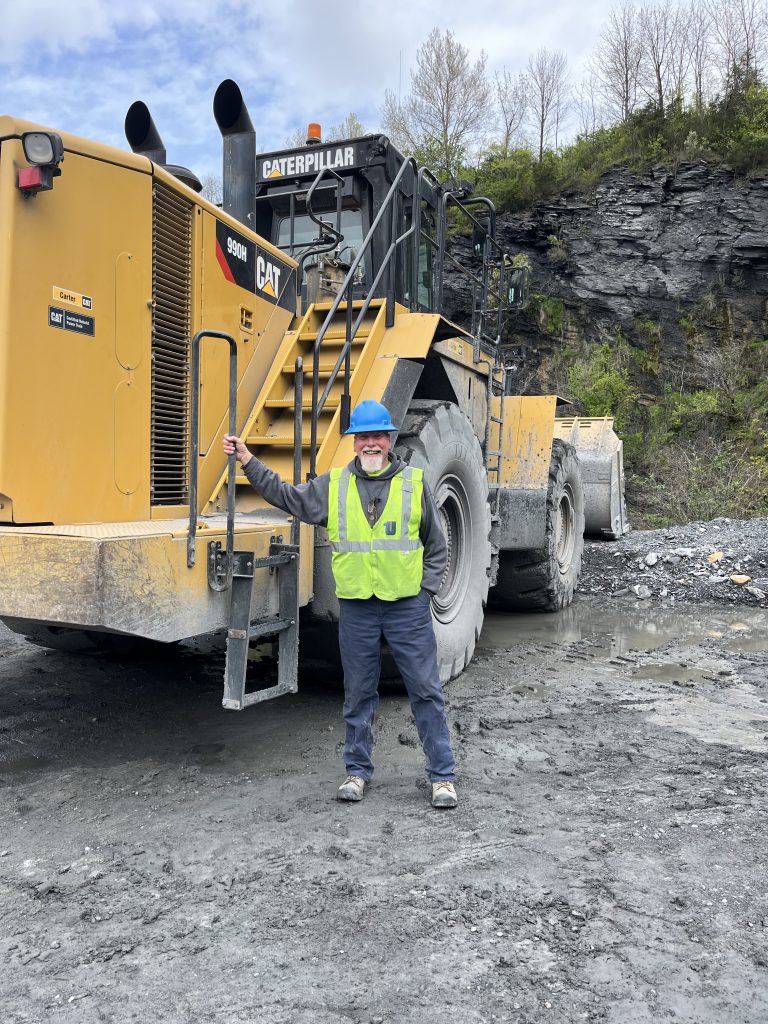 Mr. Robert Raub was born in Easton, graduating from Easton High School in 1975, where he was a member of the basketball, baseball and track teams. Upon graduating, he enlisted in the U.S. Army and served in the U.S. Army Police for three years, 1975-1978, under the 709th military battalion stationed in Germany. 
After an honorable discharge, he worked for the Victaulic Corporation. 
He recalled, "The veterans administration called me up and said Hercules Cement (Buzzi Unicem) was hiring veterans. I applied and was hired Feb. 14, 1979." 
Starting as a laborer, he progressed to the quarry. Today, Robert operates a 990H loader capable of delivering 20 to 22 tons of cement rock per bucket to the haul trucks. 
Mr. Raub has been working at the plant for 44 years. 
He said, "I have been a union representative for 42 years, first through the United Cement Lime and Gypsum Workers and, today, Teamsters Local No. 773." 
He is shop steward for the packhouse and assistant steward for the quarry, working closely with quarry supervisor Barry Cole and Tim Budwash in the packhouse. 
"I consider all union members as brothers and sisters in their departments as professionals in their jobs," Raub said. 
He has worked closely with Tim Groller, Marty Cory Jr. and Gary Siebler in many union negotiations. They work in achieving good, harmonious relations and improvements to make Hercules the best it can be. 
A family man, Raub enjoys hunting and canoeing at Pecks Pond in the Poconos and traveling with his wife, Jo Ellen. 
With a feeling of emotion, he said, "I have been blessed with a wonderful wife, Jo Ellen, and son, Marshall, along with his wife, Deanna, and grandsons James and Cooper." 
The Raubs reside in Belfast. 
A humble and dedicated cement worker, Mr. Raub is proud of all his co-workers and proud to call them friends. 
We wish Mr. Raub, his family and all the Buzzi Unicem employees a safe, prosperous year at the century-old Stockertown plant.