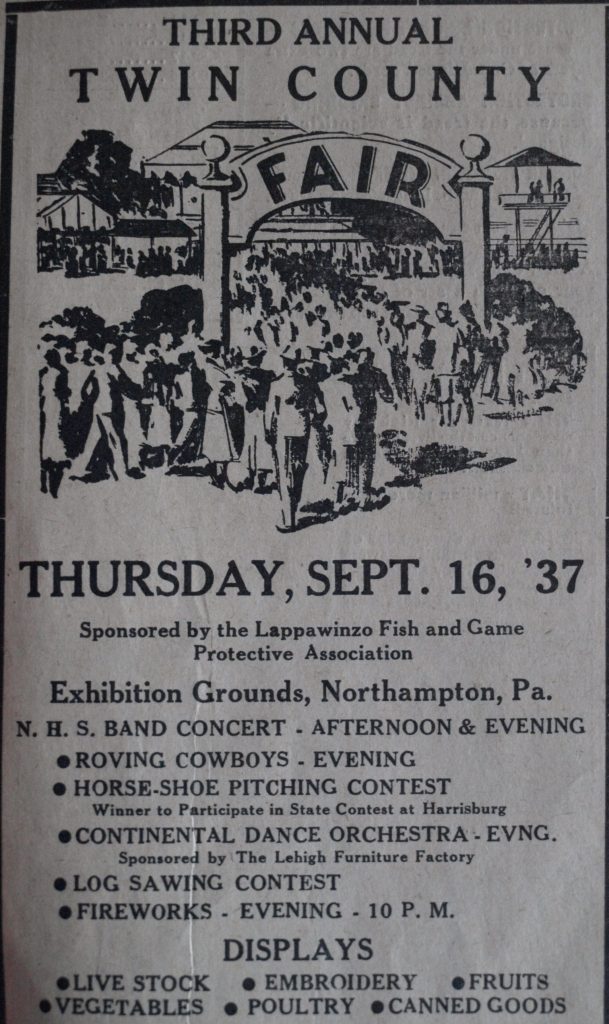 Do any of our loyal readers remember the old Twin County Fair?
The fair was held on the grounds of Lappawinzo Fish and Game Protective Association in Allen Township. Mr. Greg Peters gave a rare copy of a 1939 fair audit to Larry Oberly, of Northampton Area Historical Society. The audit lets us look back at costs in 1939, a Depression year.
The fair was incorporated as the Twin County Agricultural Association in 1935. The Lappawinzo was the sponsor. At the time, it was the largest one-day fair in the state and drew large crowds. 
A fair poster states, "Fair Thursday, Sept. 16, 1939. N.H.S. Band concert afternoon and evening. Roving cowboys, evening. Horseshoe pitching contest. Continental Dance Orchestra, evening, sponsored by Lehigh Furniture Factory. Log sawing contest. Agricultural displays." 
When this writer was a student at Northampton High School in the 1950s, the fair was very popular. School was dismissed at noon, so we could attend the fair. We walked to the fair and had a fun day.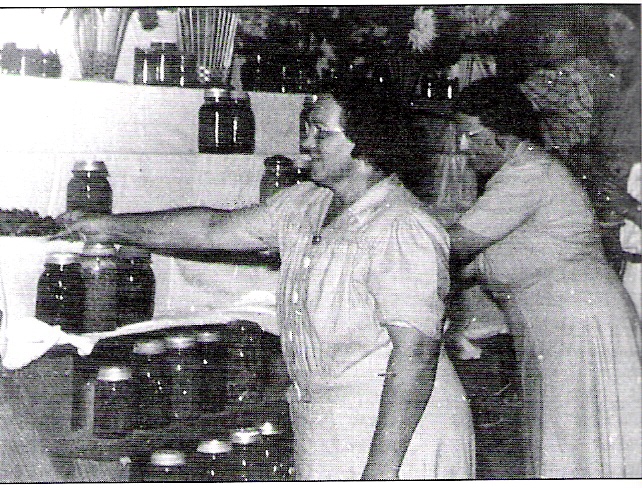 The audit will shock our younger readers- a contrast from current fairs!
Entertainment: $111

Fair judges: $12.55

Police and watchmen: $54

Premium prices: $449.75

Postage telephone: $5

Advertising: $153.60

Rental of field: $60

Program printing: $198.10

Tent rental: $30

Poultry house: $100.98

Dining room supplies: $337.90
Here is a list of some receipts. 
Most profitable, beer stand: $1,485.95

Dining room: $318.47

Chowder stand: $103.90

Space rental: $763

Parking: $752.69
The total receipts were $4,674.64. Fair profit was $869.68. The balance in the 1938 fair account was 40 cents. The date of the handwritten audit was Nov. 19, 1939. The auditor was Mr. Cliffort Miller. The fair was a very frugal operation in September 1939. 
When did you attend your last fair?
More memories come in two weeks.